May 11, 2011
KidRiot Signing Tour With MAD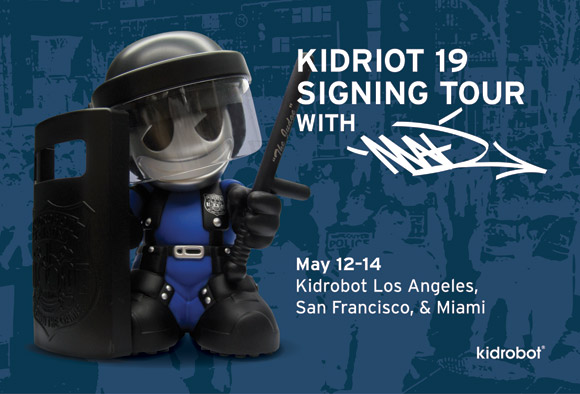 Starting tomorrow night Kansas City-based artist, MAD will be locked and loaded as he deploys on a three city tour for the launch of Kidrobot 19: KidRiot. This cross-country mission will infiltrate Kidrobot Los Angeles on Thursday, May 12, San Francisco on Friday, May 13 and Miami on Saturday, May 14. All three events will go from 6-8pm.
You have been briefed.
The post KidRiot Signing Tour With MAD appeared first on Kidrobot Blog.