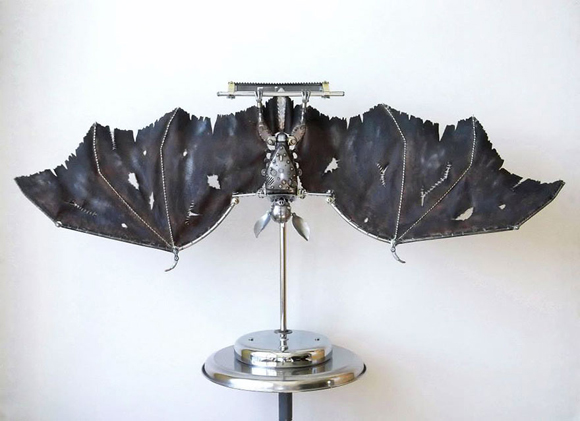 All of us have junk sitting around from old stereos and watches to car parts and bikes, but it takes a keen eye like Igor Verniy's to take "junk" and turn it into amazing creatures!
Russian artist Igor Verniy's animals are created after astute observations of the subjects, and then the creation process begins utilizing pieces of scrap and parts he has accumulated. These steampunk-esque animals are truly jaw-dropping and creative.
Take a look!
The post Igor Verniy creates found object masterpieces! appeared first on Kidrobot Blog.
Leave a comment