November 15, 2012
Holiday Shopping Night @ KRLDN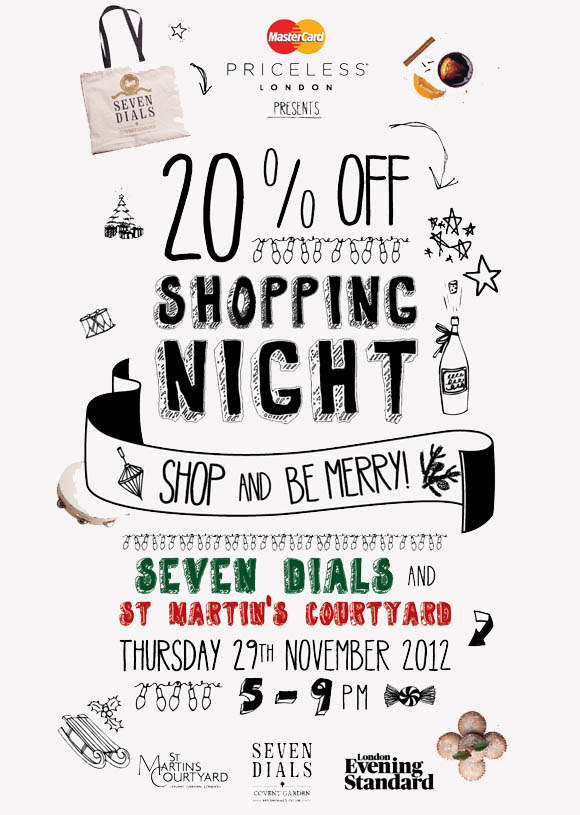 Kidrobot London is excited to be a part of the 20% off Shopping Night presented by Mastercard's Priceless London.
On November 29th, shop and be merry for less when over 120 stores and venues will be offering 20% off specially for this holiday shopping night. The festivities don't stop there, as shoppers will be treated to a host of activities from stores in the Seven Dials and St Martins Courtyard districts including DJs, live music, makeovers, gifts with purchase plus complimentary food and drinks.
To qualify for the discount, shoppers need a 'Seven Dials and St Martin's Courtyard Shopping Ticket' which can be downloaded for free one month in advance of the event at Sevendials.co.uk along with a list of participating stores and venues. You can also get updates on the event at Twitter @7DialsWC2 & @smccoventgarden, and Facebook facebook.com/sevendials & facebook.com/StMartinsCourtyard.
The post Holiday Shopping Night @ KRLDN appeared first on Kidrobot Blog.