December 18, 2013
Enter the Whimsical World of Steve Ferrera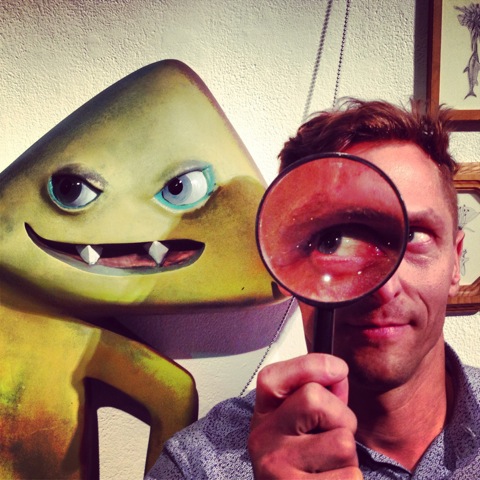 From his life-sized foam and resin characters to set pieces that look like they crawled out of a Tim Burton movie, we at Kidrobot SF got the chance to step into the charming studio of artist, Steve Ferrera.
Based in Berkeley, California, Steve currently works as a professional sculptor at a foundry, creating animation and visual effects for movies and video games, as well as sets and puppets for stop-motion film. He also runs a glass blowing and ceramic studio.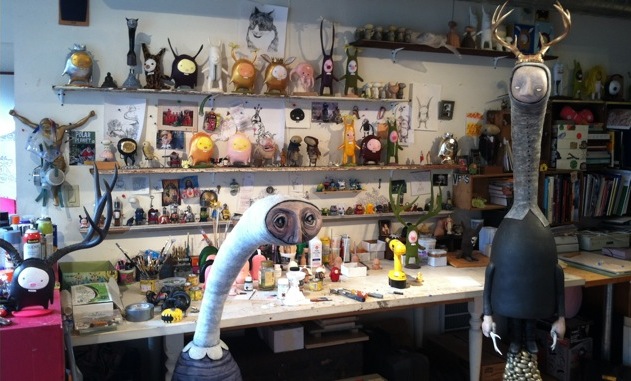 First step inside the studio, our eyes were treated to walls lined with curious and absurd creatures lurking on the fringes of fairytale and folklore. Around every corner of the studio featured many of Steve's whimsical gods, deities, devils, and demons.
 

"I like the old illustrated Fairy tale books – stories with dark undertones and tragic endings- sugarcoated for kids – – myths of creation and destruction, and all these cosmic characters that live in different parts of the world. Often parts of those stories end up in my figures" – Steve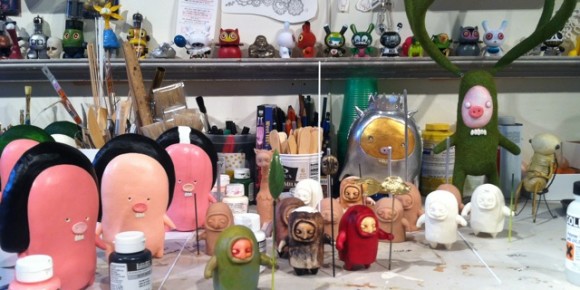 His latest works include a series of miniature chess-like figures he calls "Clans and Tribes."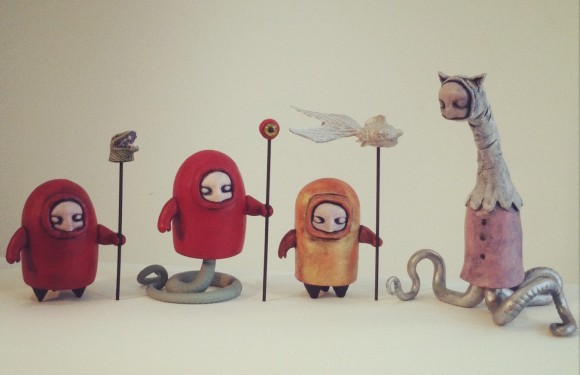 The different staffs set each figure apart from each other. Each unique staff comes from various items Steve has collected over the years, and still collects today.
"I'm a little obsessed with [them] right now. I'm always asking myself, 'Can I put that on a staff?'" – Steve



Many of the various items Steve used to create his staffs include: bones, lizard and lamb heads, missiles, flowers, car parts, beetles and bugs, a stingray spine.
You can check out his sculptures and film work on his website: steveferrera.4ormat.com
Also see updates of his work on his Instagram site: steveferrera
The post Enter the Whimsical World of Steve Ferrera appeared first on Kidrobot Blog.