October 29, 2015
DTA Dunny Show 2 Artist Profile: SE7EN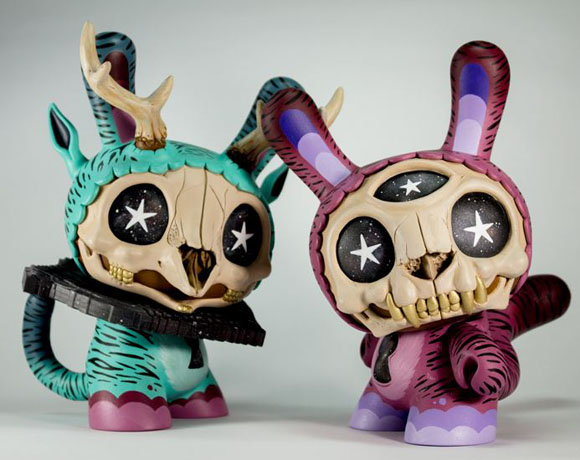 Continuing our coverage of the amazing lineup of artist at this year's DTA Dunny Show 2, we have the brilliant Ricardo Soto aka SE7EN!
We have seen his unique styled custom work explode all over social media and blogs, but you probably know him from another moniker, RXSEVEN from the forums. Since we do not know all that much about Ricardo besides his work, we thought it would toss out some questions to him like a VFW hall speed dating service, and then flaunt his work like a new suit!
Given Name:
Ricardo Soto
Artist Name:
SE7EN (RXSEVEN)
Location:
City: DALLAS
State/Province: TX
Who are you? (background, inspirations, etc.)
I use SE7EN as my artist persona. This name has always had a significant value for me so I decided to use it as an Alias. I'm a freelance Graphic designer but my central focus is on fine art and sculpting. Growing up I've always had an interest in art, but I never really pursued it. Skateboarding was my first love so that is what I did to pass time. I was always drawn to board graphics and vibrant colors, I also made stencils and customized my own boards. I feel like skateboarding in its self is a collaborative art process. A skateboarders mind would have to re-imagine ordinary obstacles or objects and try to perform intricate tricks over or on them. This put things into a different perspective for me. I think I've applied this method to my paintings and sculptures by thinking out of the box. Taking to the streets also opened new worlds for me. Graffiti, I would always spot it on street corners or passing trains. I was drawn by bold colors and the overall aesthetics of Graffiti. The rush and satisfaction of working with aerosol has always kept me coming back. What I work with now consist of all these things, never a dull moment.
What attracts you to using designer toys as the canvas for your art?
I was first introduced to Designer toys by graffiti writers. Instantly I fell in love. Specifically with Kidrobot products. The designs stood out more and the blind box was an instant addiction. I also loved seeing different artist take on the Dunny. One Day I decided to take on this platform and started customizing. This brought out my new love for sculpting, something I don't think I would have picked up if it was not for Designer Toys. I also love the collector aspect of Designer toys. I love being surrounded by different pieces and platforms. It inspires me as an artist and brings out the nostalgic factor of being a kid again. The fact that I can fit over 50+ artist in one shelf rather than my wall is a plus too.
What was the inspiration for your piece in the exhibition?
I've been working with the anatomy of animals and love that I can modify each sculpt to be unique and my own. I've been toying with the idea of using galaxies and stars for my creatures eyes. I feel they tell a story of life after death to the viewer. This piece will be a little different than my norm. I will be applying elements from a graffiti standpoint as well as key elements from my paintings.
Where can someone find out more about you and your art? (website, facebook, twitter, instagram)
You can see some of my work and info here
www.SE7EN1.com
and some of my process and daily life here
Instagram: @rxseven
Anything Else you'd like to say:
I'm extremely humbled to be a part of an amazing show along side with talented artist. I can't wait to see what everyone brings to the table. Thanks KR putting such a great show together! I'd also like to thank the collectors and supporters of what I do!
We are enthralled that he is part of the show and can't wait to see what he does to the Dunny form yet again! We don't have to wait too long though since the big show goes down January 9th!
Now if you have yet to see some of SE7EN's work, just start drooling below!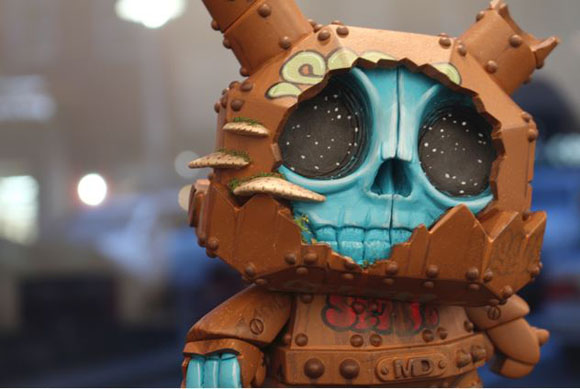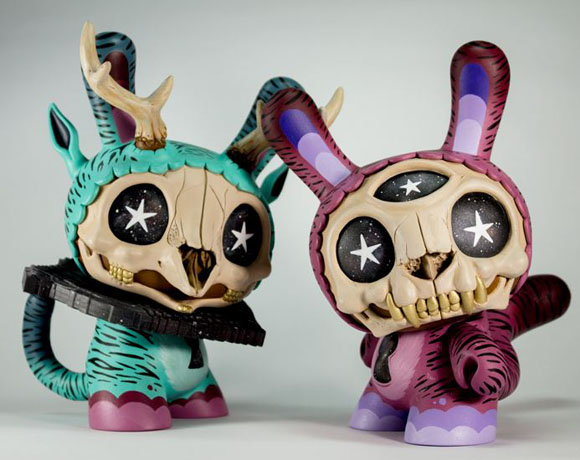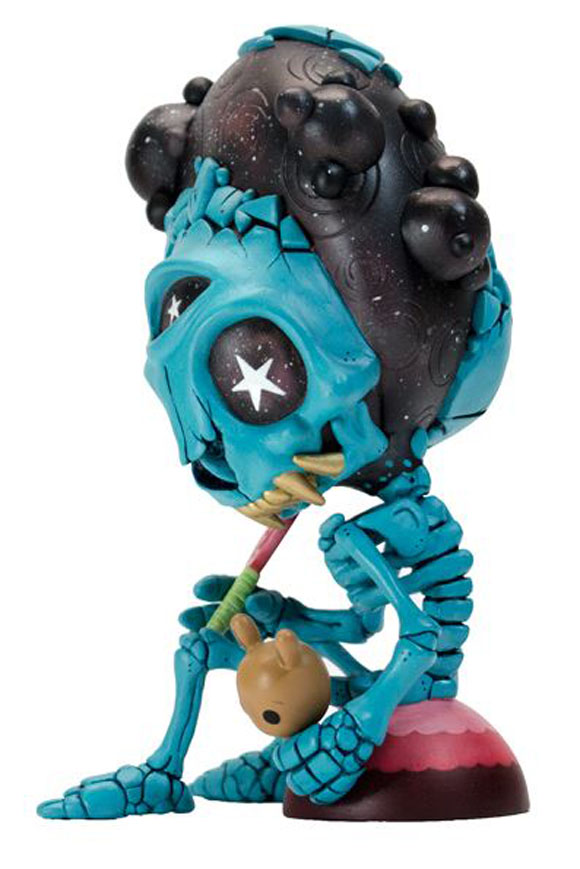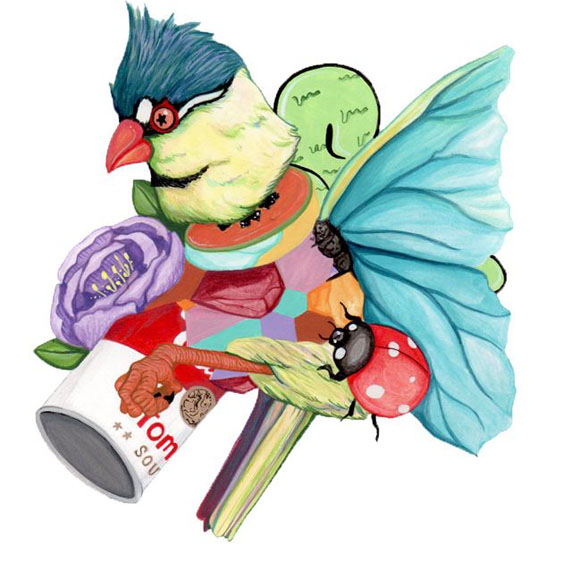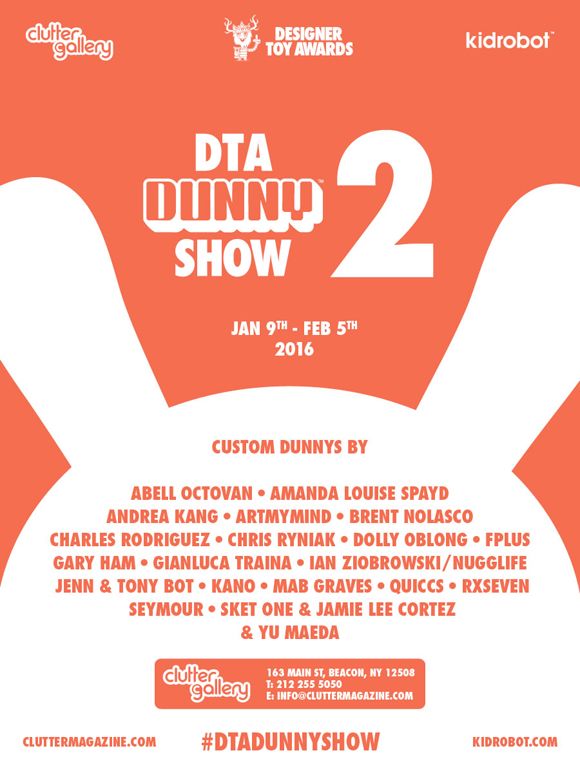 The post DTA Dunny Show 2 Artist Profile: SE7EN appeared first on Kidrobot Blog.