June 19, 2012
DS2012 Daily Dunny – Kronk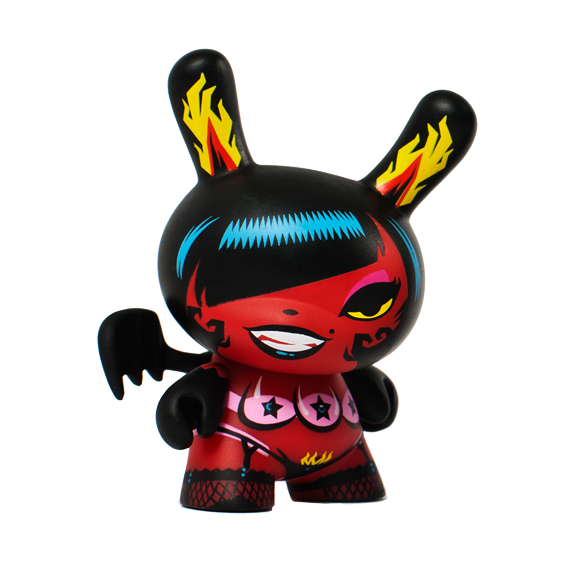 Hailing from South Africa, the extraordinary Kronk delivers yet another amazing work of art for Dunny Series 2012. Not only did he design the box art, his latest latest devilish design titled, "Ooh La La" is quite the head turner. So keep your eyes peeled for this racy vixen since she has a ?/?? ratio.
Capetown locals beware, Kronk will be gracing ToiToy with his presence this Thursday, June 21 for one of the few international DS2012 Artist Signings. Find your nearest trading party all around the globe with our Dunny Series Trading Party Map.
The post DS2012 Daily Dunny – Kronk appeared first on Kidrobot Blog.