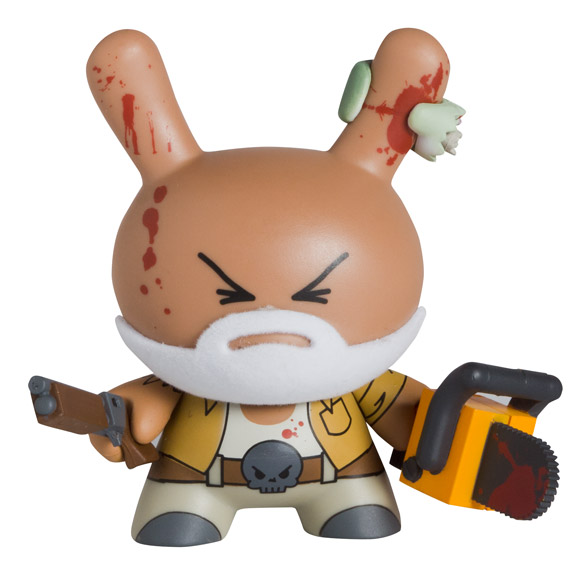 With less than 24 hours until the highly anticipated release of Dunny Series 2011, we give you the Zombie Hunter by Huck Gee. This rare 1/200 design has a flocked beard and he's packing a sawed off shot gun and chain saw to fend off those hordes of Zombie Dunnys. Narrowly escaping his last encounter, Zombie Hunter still has one of the apocalyptic arms clinging to his ear.
Get your hands on one of the two limited edition color variants of Huck's release party exclusive Zombie Dunnys. Score a brown Americas version or the purple International version FREE with case purchases on kidrobot.com (11am EST), kidrobot.eu, the worldwide DS2011 Trading & Release Parties including all Kidrobot stores (6-8pm) and our new Pop-Up shop in the Cosmopolitan Las Vegas.
The post DS2011 Daily Dunny Countdown – Huck Gee appeared first on Kidrobot Blog.
Leave a comment