November 11, 2015
DCON: Kidrobot's Exclusive Gold Mighty Jaxx x Jason Freeny "Friendly Fire"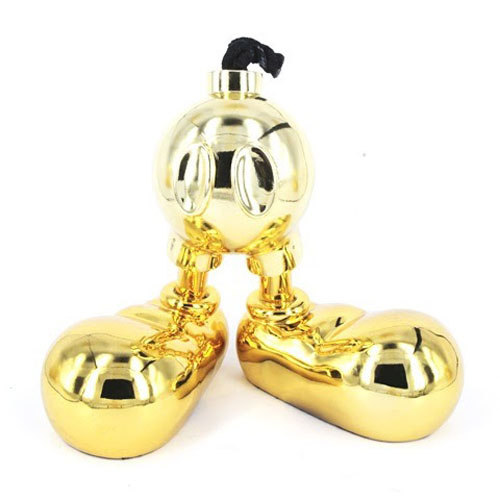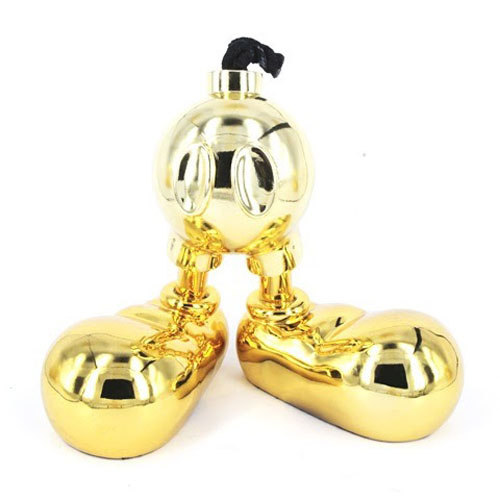 We dropped a "bomb" on you this week with our Designer Con announcement, but now it is time to dive a little deeper into what the Kidrobot booth #518/521 at DCON will have in store for all you amazing fans.
It was harder keeping our lips sealed on this one than the Force Awakens plot, but we did it. We are proud to showcase Kidrobot's Exclusive Gold Mighty Jaxx x Jason Freeny "Friendly Fire"!


If you are new to the scene or been a vet for year's, you have most definitely seen Jason's work, but how about a tad bit of background on Jason and this piece?
Jason Freeny was born in Maryland, United States. His inspirations are from pop, modern and surrealist art. Jasons early success as an artist came with his creations of a series fictional anatomical character schematics and illustrations in 2007 but was most noted when he began creating anatomical toy sculptures shortly after. His sculptural and illustration work has been the basis for several mass produced toys. Jason was the Designer, Art Director and Typographer for the poster series entitled Anatomy, which was awarded the Grand Prix (Outdoor) and Gold Medal (Print Work) at the 2009 Dubai Lynx International Advertising Festival and was named "Break Through Artist" of 2011 by Clutter Magazine. He has been included in numerous group art shows and had his first solo exhibition in 2013 with Los Angeles based 101exhibit art gallery.
Utilizing his trademark style of juxtaposition, Friendly Fire is Jason's latest collaboration with Mighty Jaxx. For the piece, Jason broke away from his known style of dissections for an original sculpt parodying everyone's most beloved cartoon mouse. It is easy to recognize those famouse pants and legs, but this time they are a tad more explosive. The original colorway was released in the late summer of this year coming in at 9″ tall. With the popularity of Jason and being a limited edition of 200pcs worldwide, the original colorway was an instant sellout, and now we are proud of being able to offer a special gold exclusive of this amazing piece.
Here is the original sketch and the original colorway in all their glory.
See you at Booth #518/521!
The post DCON: Kidrobot's Exclusive Gold Mighty Jaxx x Jason Freeny "Friendly Fire" appeared first on Kidrobot Blog.