August 16, 2010
Daily Dunny Sweater Contest Entries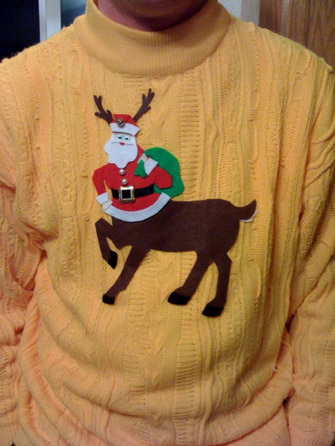 Dunny Series 2010 is right around the corner and the excitement is mounting. Our amazing advent calendar is filling up with glorious photos of new designs each day until Thursday's release. You can find out the inspiration behind the designs, enter in our Daily Dunny contest or locate one of the 75 worldwide launch parties nearest you.
Day 14's contest was inspired by CW's Knitty Dunny. Kidrobot challenged you to send in a picture of yourself wearing your favorite sweater. Like all good KR photo submission contests, some qualified, some didn't and some were just plain weird. Check out all the entries below.
Congratulations to Deborah L. You won the drawing from all correct entries for the Golden Ticket from Dunny Series 2009.
[nggallery id=198]
The post Daily Dunny Sweater Contest Entries appeared first on Kidrobot Blog.