June 14, 2010
Cynical Signs On Streets Of NYC And Miami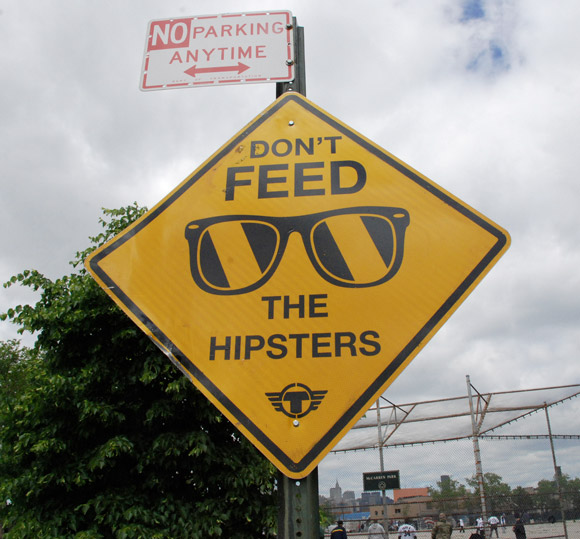 Culture jamming street art organization, TrustoCorp has strategically positioned some cynical yet clever road signs throughout New York and Miami. This secretive New York based art operation is taking the initiative to design, fabricate and install these incognito works of social satire. With a bigger picture in mind, TrustoCorp has developed a very funny map of where signs are located in NYC on their website. Check out their Flickr page for more updates. Keep your eyes peeled because TrustoCorp is coming to a city near you.
Is that Billy Banana I spy on the bottom picture?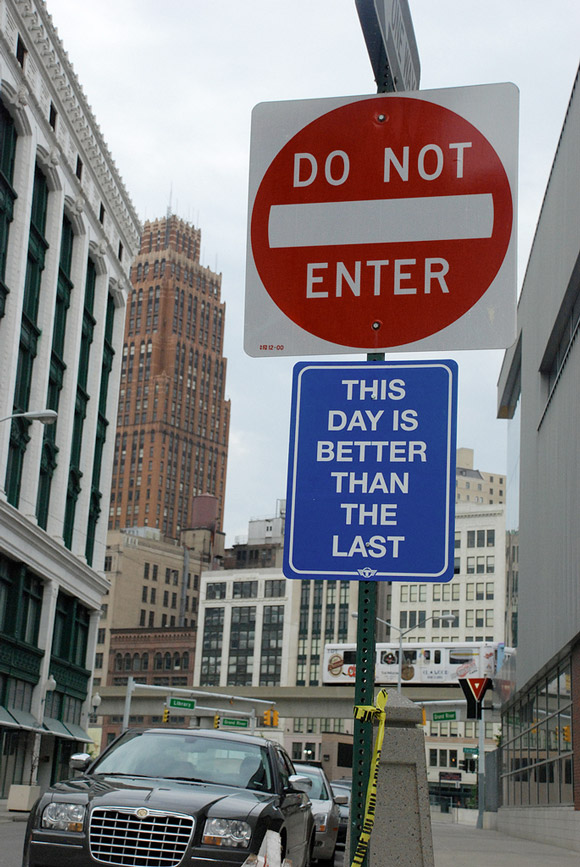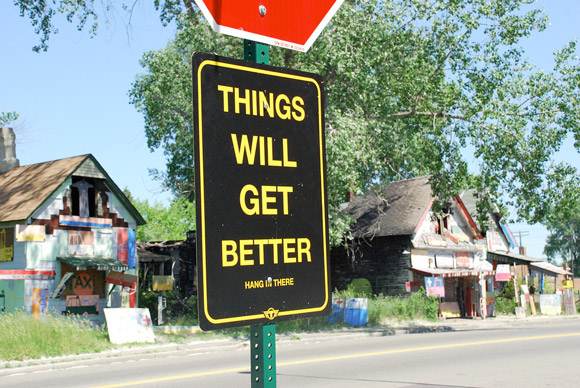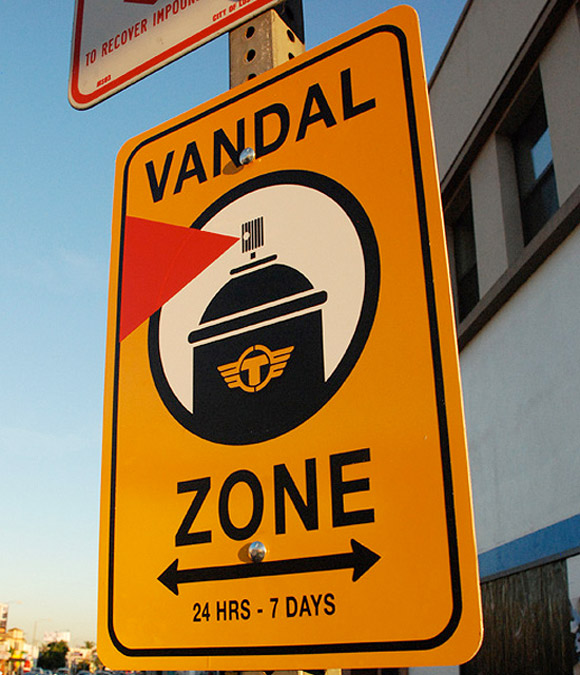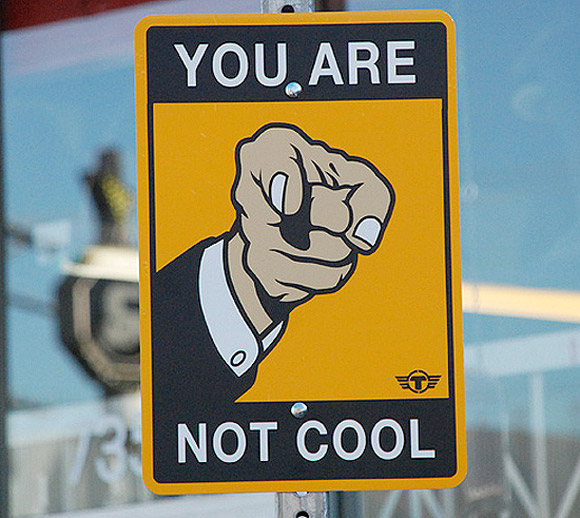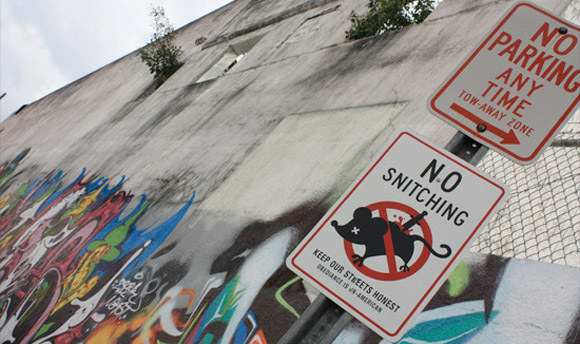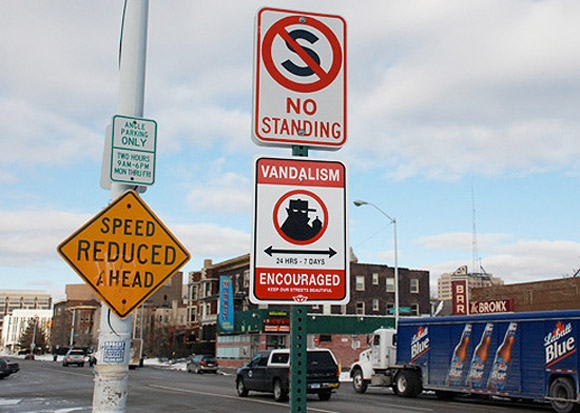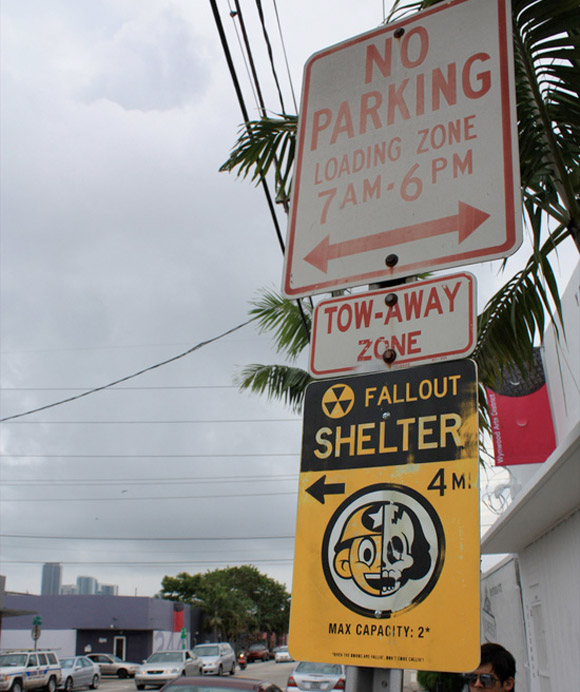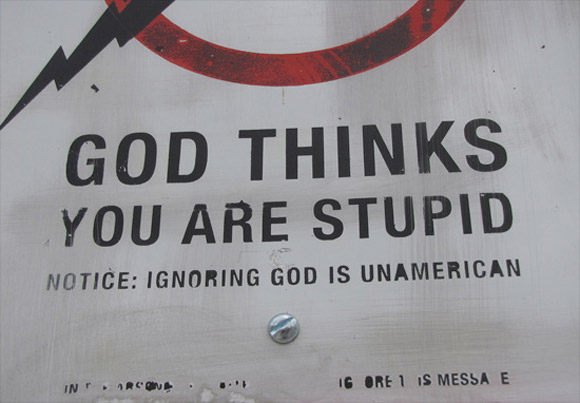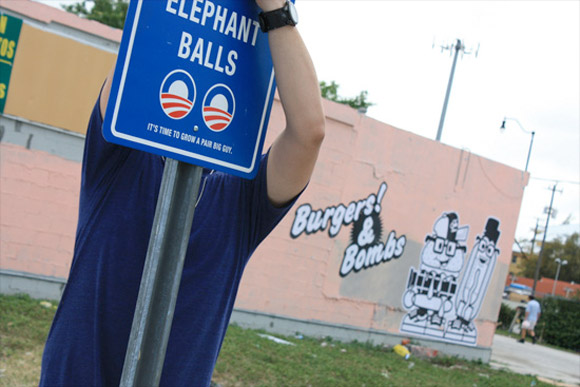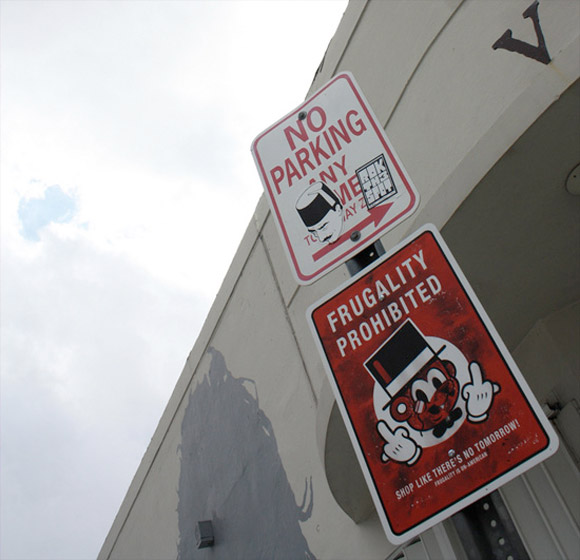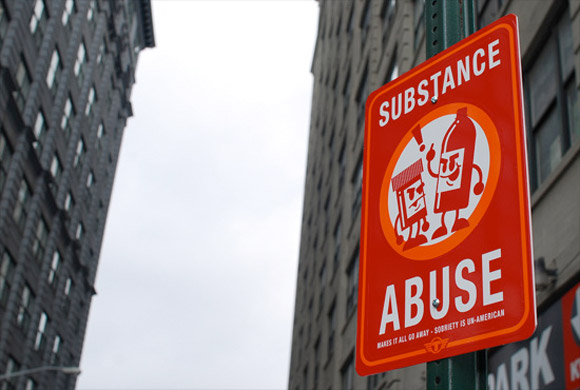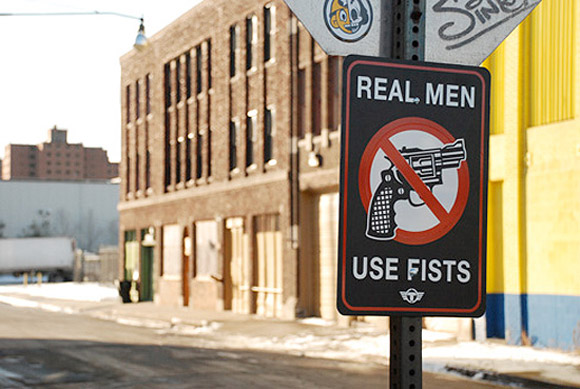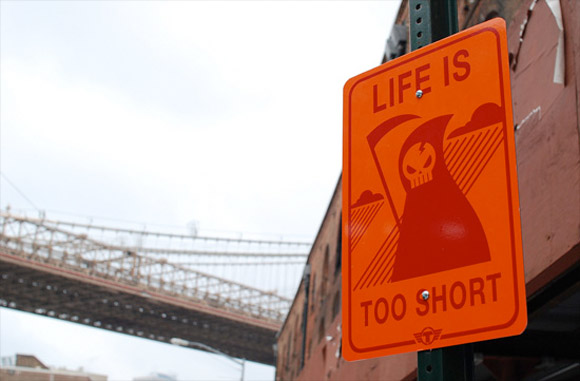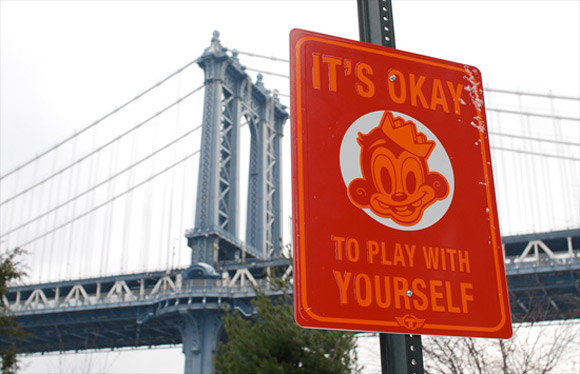 The post Cynical Signs On Streets Of NYC And Miami appeared first on Kidrobot Blog.