May 07, 2010
Cobbler Dunny London Signing Wrap Up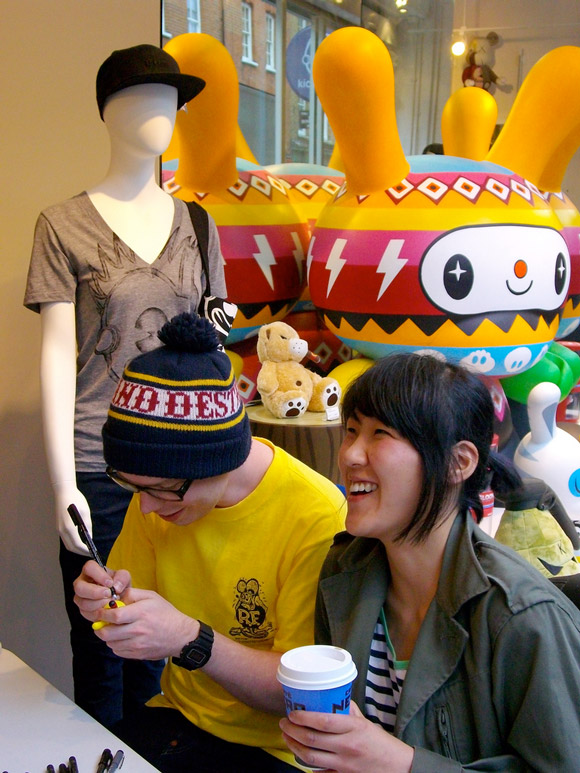 There were plenty of smiles and good cheer in Kidrobot London last night for the signing of TADO's new 8-inch Cobbler Dunny. Fans and collectors where psyched to meet and greet the artists while having them sign their new toys.
Find out more about TADO on their artist profile and check out their new octopus plush from Cannibal Funfair series, TAKO!
The post Cobbler Dunny London Signing Wrap Up appeared first on Kidrobot Blog.