April 06, 2013
Apparel Release Event. L'Amour Supreme and Buff Monster x Kidrobot.
L'Amour Supreme X Kidrobot will finish what they started.  It all began at Project MVMNT in Vegas at Magic Market Week. Live art at the kidrobot booth took the viral and live world by storm as they watched him complete an eye-popping, custom painting with brush, pen, air and spray.
The response was undeniable. Now, with the addition of Buff Monster, we are giving fans exactly what they have been asking for… a dynamic set of apparel with L'Amour Surpeme's contagiously popular live-art from the show and Buff Monster's uniquely vibrant and bubbly signature style.
For those in New York- head to our SoHo Kidrobot store on 4/20 for a very special event to celebrate the release! We are having a unique art event where the duo will customize the feature wall and a 4ft Dunny in live fashion! Throw on your best threads because you could possibly end up being featured on the docu-reality filming taking place!  While you are there, follow the steps below and enter to win a custom shirt by L'Amour Supreme!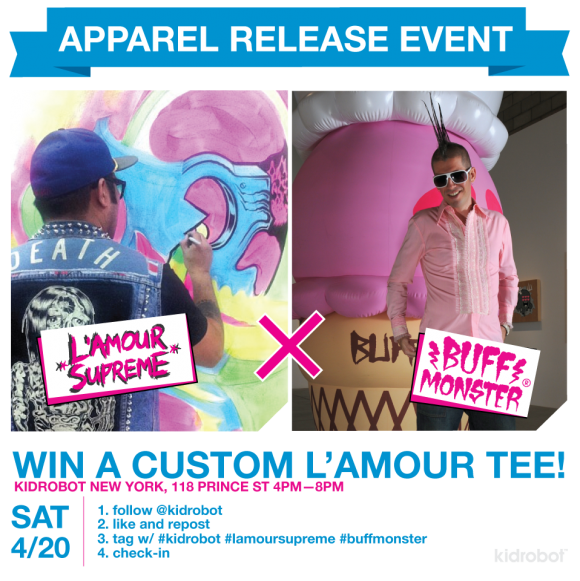 The set of apparel includes a Tee and Tank in black and white for each of the artists custom Kidrobot designs. Releasing on the 4/20 in Kidrobot stores, Kidrobot.com and in specialty stores.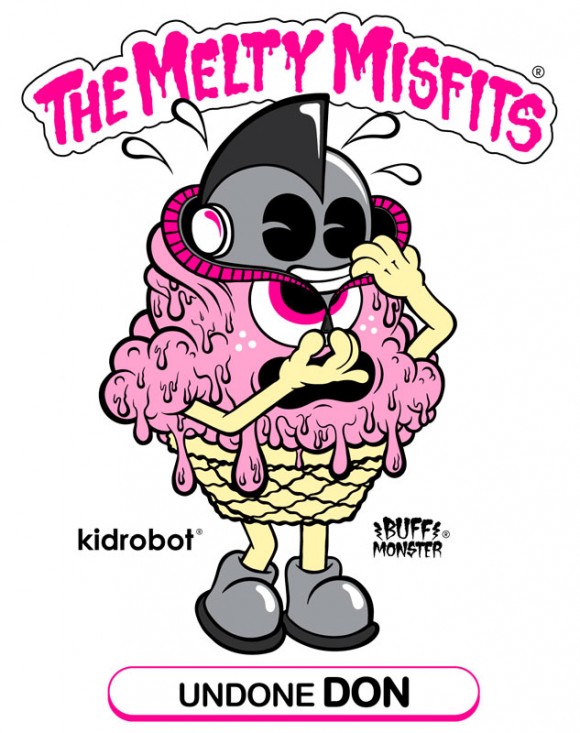 Buff Monster made a name for himself by putting up thousands of hand-silkscreened posters across Los Angeles, and other far-away places. His work is characterized by happy characters living in brightly-colored bubbly landscapes. Along with meticulously executed paintings, he has created a wide range of merchandise ranging from prints and stickers, to vinyl toys and plush.   His art can be seen in the likes of Juxtapoz, Paper, Nylon, Cool Hunting, Angeleno, The Los Angeles Times, LA Weekly, The New York Times, and many more. He was also featured in Banksy's movie: Exit Through the Gift Shop.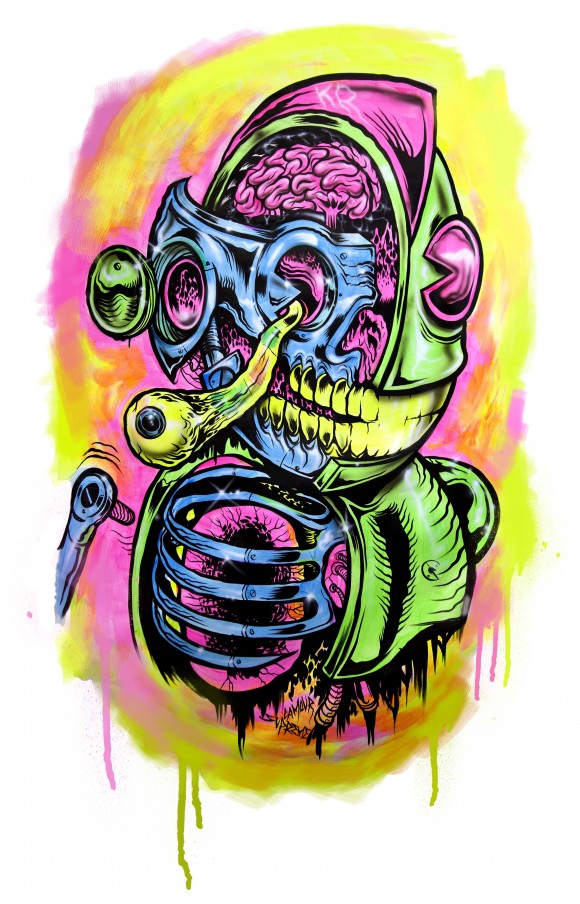 L'Amour Supreme was discovered as a teen by the seminal skateboard/punk rock/ heavy metal graphic designer Pushead, Lamour Supreme has reinterpreted decades of comic books, action figures and monster movie references and twisted them into his own lexicon of 21st century hyper-pop imagery. He has continually created genre challenging work for brands such as Mishka, Nike and Super7.
[nggallery id=389]
The post Apparel Release Event. L'Amour Supreme and Buff Monster x Kidrobot. appeared first on Kidrobot Blog.