August 21, 2009
Amanda Visell Signing Tour
updated 8/24/09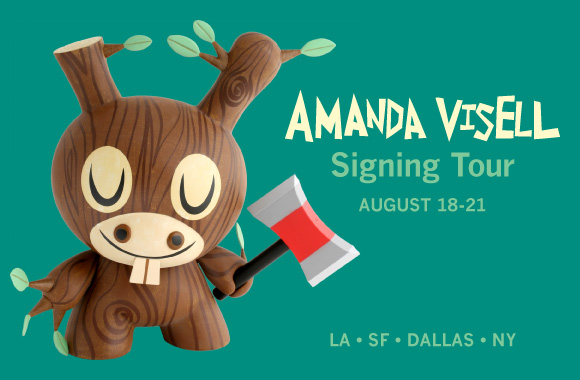 Chop it up with artist Amanda Visell as she signs her exclusive new 8″ Wood Donkey Dunny at a store near you.
Donkey Dunny will be released in stores at 6pm the day of that store's signing and Thursday, August 20, at 11am EST at Kidrobot Miami and on kidrobot.com.
Past events on this signing tour:
Tuesday, August 18, 6-8pm
Kidrobot LA, 7972 Melrose Ave
Wednesday, August 19, 6-8pm
Kidrobot SF, 1512 Haight St
Thursday, August 20, 6-8pm
Kidrobot Dallas, 5307 E Mockingbird Ln
Friday, August 21, 6-8pm
Kidrobot NY, 118 Prince St
The post Amanda Visell Signing Tour appeared first on Kidrobot Blog.