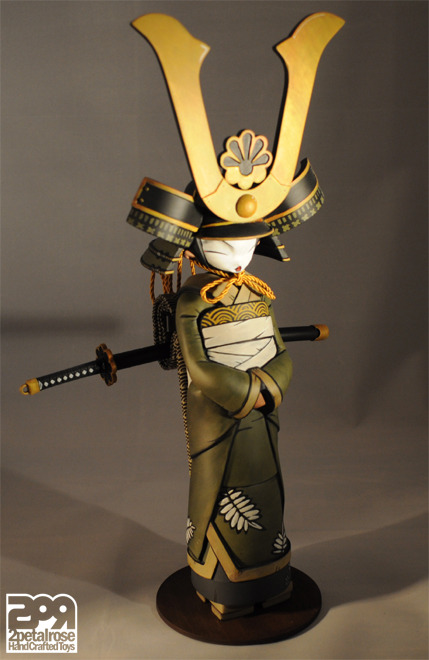 Now this is a new break in tradition! 2PetalRose has taken the traditional male samurai with a new amazing form with "Maiko". This amazing hand crafted geisha creation is cast in resin, and is simply jaw dropping. We love new creative spins on classics and changing it up! Looks like there will be a low run of only 10 of these 12 inch hand painted beauties featuring custom hand-stitched helmets, a special Maiko obi, katana, and a wood banner with reversible print flag.
Keep an eye out for more work from 2PetalRose!
The post 2PetalRose's Samurai "Maiko" Resin is Outstanding appeared first on Kidrobot Blog.
Leave a comment