March 25, 2010
Brandt Peters' Skelve Figure Comes to Life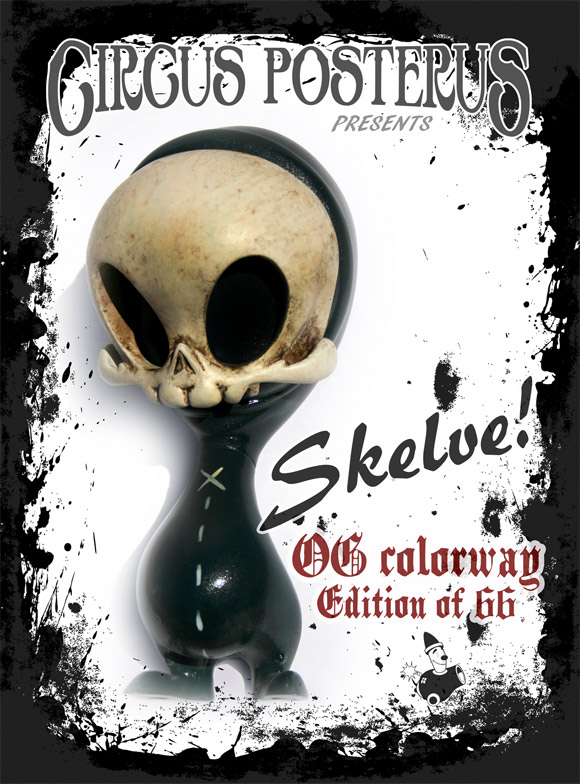 The mastermind behind the Carnies mini series, Brandt Peters is debuting the release of his super limited Skelve figure OG colorway. All 66 pieces are hand painted along side wife, Kathie Olivas and retails for $150. This 10-inch resin figure is just the beginning in a series of custom Skelve designs by Brandt, Kathie and many guest artists to come.
On April 2, 2010, only 12 of the 66 peices will be displayed at the opening of Brandt and Kathie's collaborative gallery show LIVING BETWEEN WORLDS at Gallery 1988 in Los Angeles. The remaining 54 creations will be available online through CircusPosterus.com
The post Brandt Peters' Skelve Figure Comes to Life appeared first on Kidrobot Blog.