October 07, 2021
Surprise Drop! Newest art vinyl by Frank Kozik – "Let Us Prey" G(u)ilt Edition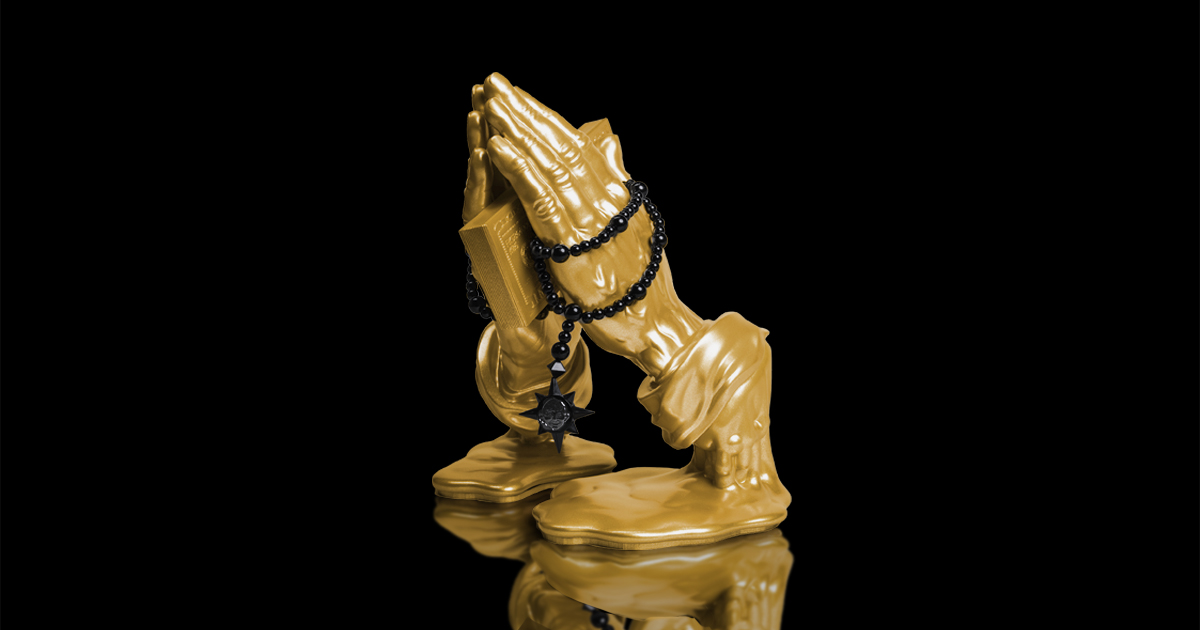 Head over to the Kidrobot Virtual Con for your chance to order the shiny gold edition of Frank Kozik's "Let Us Prey" art vinyl figure – G(u)ilt Edition dropping right now!
Several editions of this 10" art vinyl piece by the famed artist and Kidrobot Chief Creative Officer have all sold out, and this is your chance to score the G(u)iltiest pleasure.
Trapped in a gruesome world where paper is the source of revenue and happiness, we have redesigned any "exchange" to be nothing close to a smile from a stranger. Our whispers in prayer have become those of being blessed with wealth and materials to ensure longevity and to watch over our bank accounts instead of our friends. In collaboration with famed artist and Kidrobot Chief Creative Officer, Frank Kozik, the "Let Us Prey" Art Figure captures modern-day greed pressed between two hopeful hands that used to pray for more than money.
Kidrobot is going gold virtually for NYCC this year with exclusive drops October 7th-10th only on Kidrobot.com!
Check out Frank Kozik's newest creations!
The post Surprise Drop! Newest art vinyl by Frank Kozik – "Let Us Prey" G(u)ilt Edition appeared first on Kidrobot Blog.