July 21, 2011
Zombie Robber Dunny Is On The Prowl!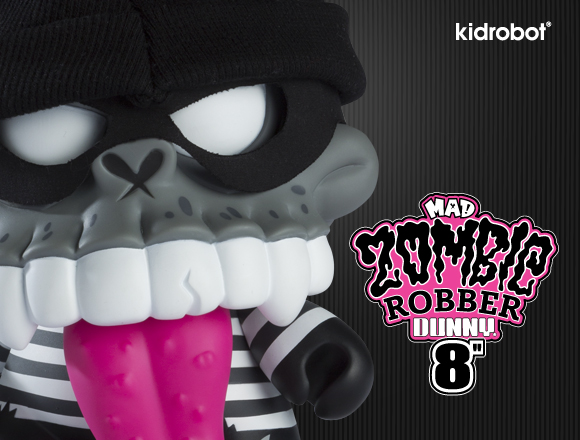 It's night of the living Dunny – so lock your doors and bar the windows, because MAD's Zombie Robber is on the prowl. Fearsome and foul, with a malevolent mug, elongated tongue and flesh-gnawing teeth, the black-masked Zombie Robber scours the night in search of loot (and brains!).  His first take, a monstrous prized diamond, is stowed securely under his black knit cap, and he carries the indispensable tools of his burglar trade – a flashlight and fabric bag. This grey version with pink tongue, 1,500 in all, is now available for $75.00 (£60 UK; 69.60 € Europe) in Kidrobot stores, kidrobot.com and specialty retailers worldwide.
[nggallery id=273]
The post Zombie Robber Dunny Is On The Prowl! appeared first on Kidrobot Blog.