October 20, 2015
Wrap Up: The 13 Dunny Release Party at 3D Retro!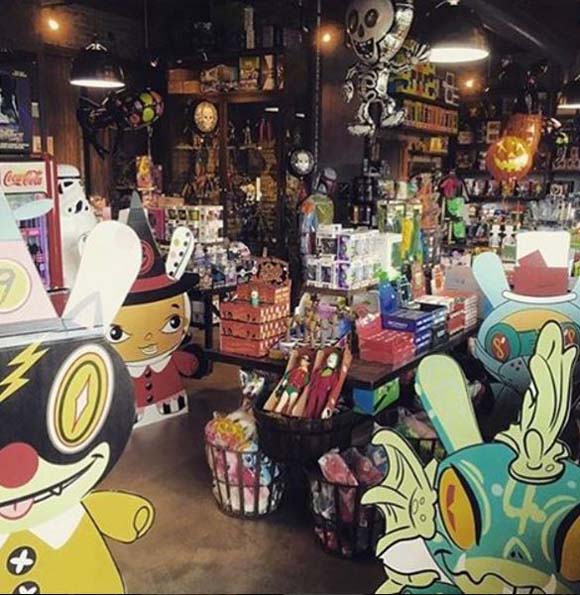 We came!
We Saw!
We Opened Dunnys!
We ate Puddin!
Now that was a Kidrobot Dunny Release Party!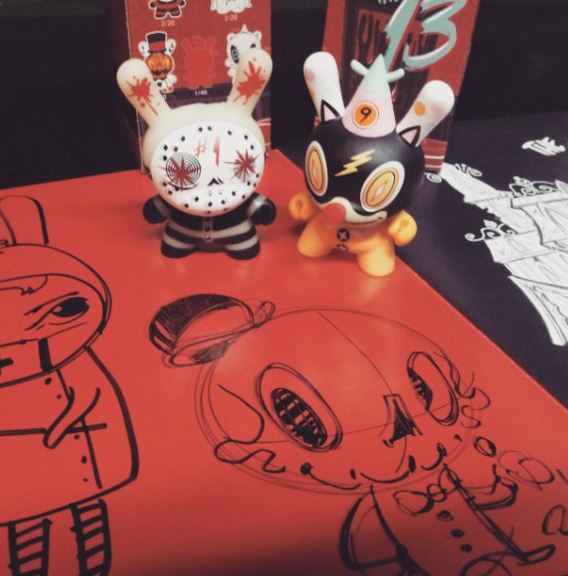 If you missed the most epic of epic Dunny Release Parties this passed Friday at 3D Retro for The 13  SOLD OUT Dunny series by Brandt Peters and Kathie Olivas, then you missed out! Don't sweat it though, because we have you covered on all the shenanigans that went down! It was a stellar night with brilliant artists, a gracious host, and the most amazing fans!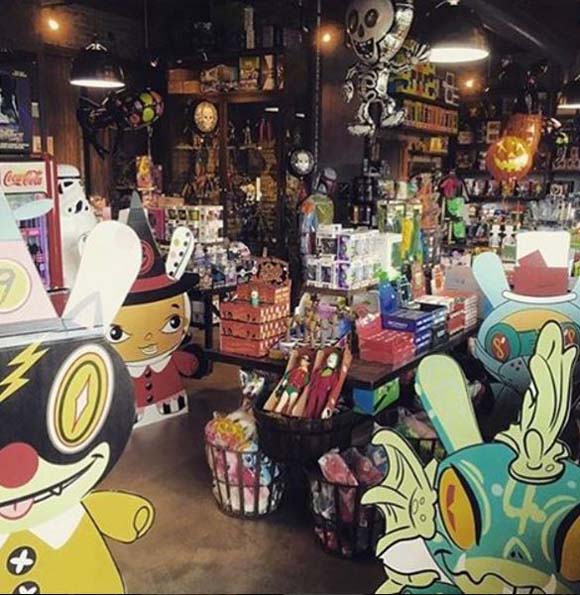 The stage was set at 3D Retro for everyone to have an eventful night complete with giant cutouts of some of our favorite 13 Dunnys!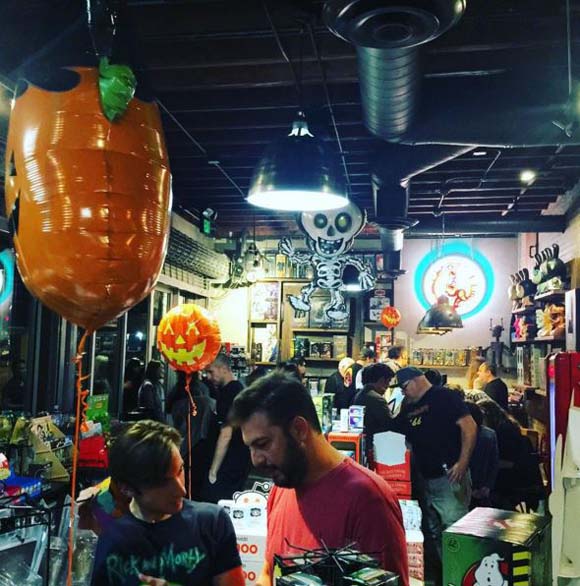 The anxious crowd arrived clamoring to meet our dynamic duo artists of the night!
Brand and Kathie quickly got to work since the line was already huge! For fans that picked up a case of The 13, they even got a nice sketch on the back from both of them.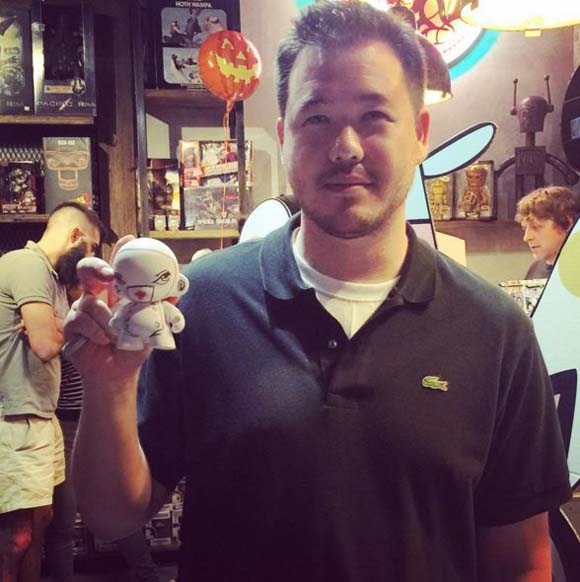 Some fans even got some work done on their DIY Munny to resemble that of one of the nurses in The 13. We say that was an epic smart move and way to accompany the Dunny series!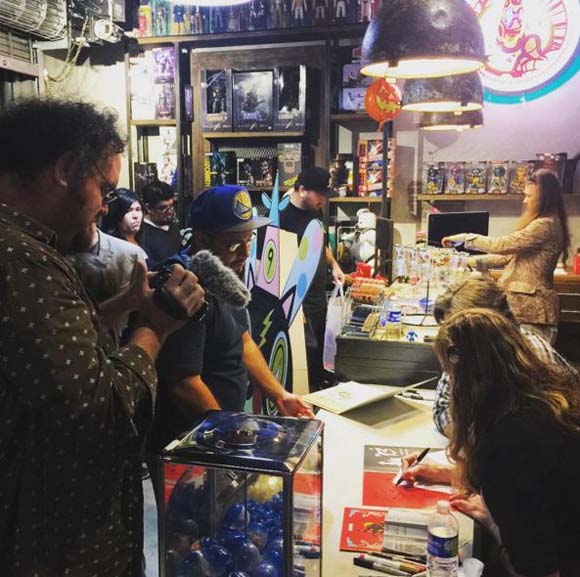 Even acclaimed producer/director Jon Schnepp stopped by and did some filming of his own of this most amazing event.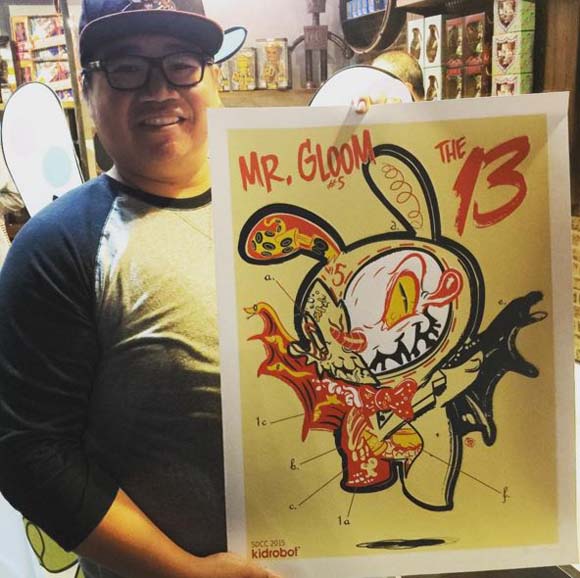 about halfway through the 3 hour signing event, we gave away a few prizes. Here is one lucky fan winning the SDCC exclusive Mr. Gloom signed print! You lucky duck!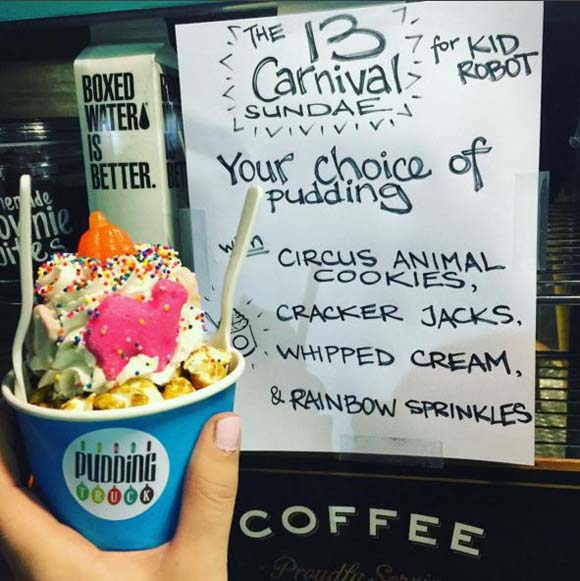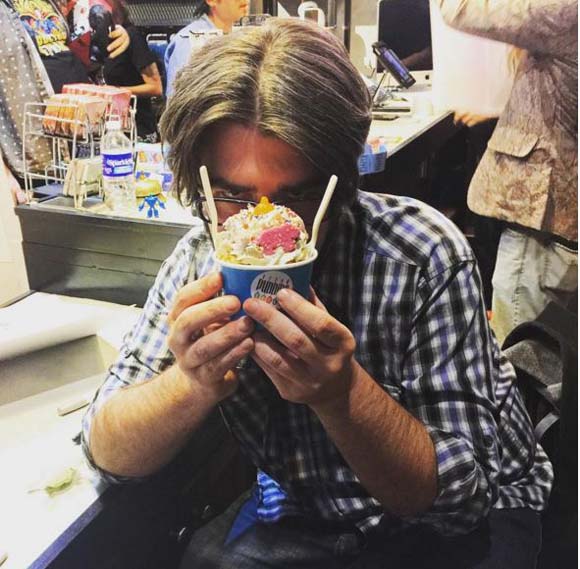 3D Retro even had food trucks on site to help with festivities and some specials even were 13 themed! That isn't ice cream in that cup, that is all pudding! Even Brandt himself had to dive into this decadent goodness. We had to let him take a 13 minute break at one point because Kathie and him were sketching machines!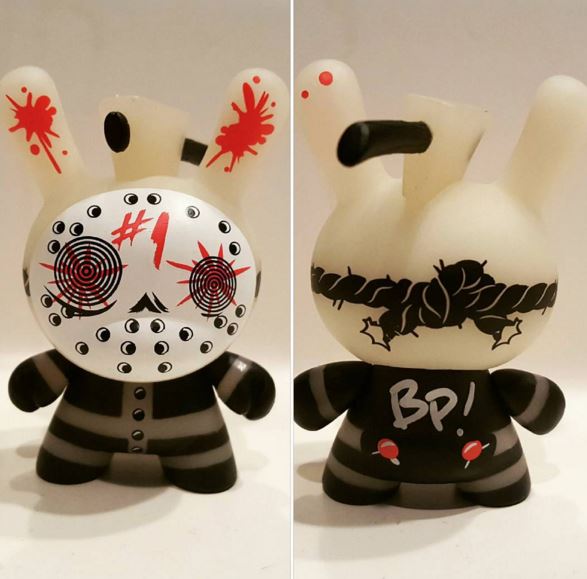 Here we have the release party special chase that went along with case purchases! Brandt signed the back of this glow in the dark mad man!

Jinx was excited to come out and play!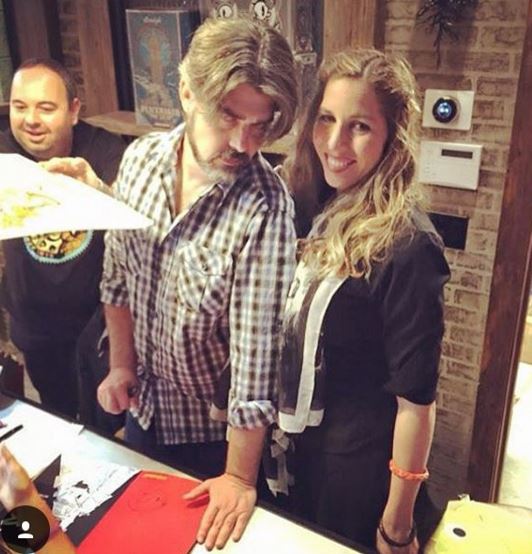 and.. our lovely duo Brandt Peters and Kathie Olivas hamming it up for camera!
THANK YOU again to everyone that made this such an amazing party and a sold out series!
Above the top thanks to our amazing artists Brandt Peters and Kathie Olivas, our hosts 3D Retro and above all else, you the fans!
Wait until you see what we all do next!!!!
The post Wrap Up: The 13 Dunny Release Party at 3D Retro! appeared first on Kidrobot Blog.