February 24, 2012
Wrap Up – Supermagical Dunny Signing Tour With 64 Colors At KRMIA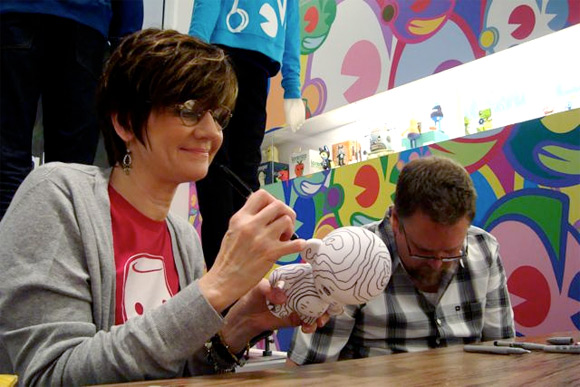 64 Colors continued their mythical signing voyage for the new Supermagical Dunny as they enchanted their South Florida fans at Kidrobot Miami last night. There were smiles and sketches for all that attended.
Join this creative couple TONIGHT at Kidrobot San Francisco for the last stop in this 3-city signing tour. The party goes from 6-8 pm but get their early if you want to be one of the first 30 fans to score the signing exclusive Supermagical Walking Staff which is hand crafted with wood by the artists.
The post Wrap Up – Supermagical Dunny Signing Tour With 64 Colors At KRMIA appeared first on Kidrobot Blog.