November 07, 2011
Wrap Up – Staple Pigeon Siging Tour With jeffstaple At KRLA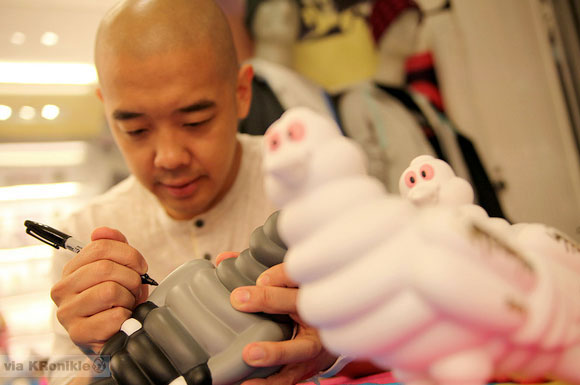 Hype beasts flocked to Kidrobot Los Angeles last Friday night for the hot new drop with jeffstaple. This exclusive signing allowed only a couple dozen to capture the endangered albino Staple Pigeon White with only 200 pieces in existence. Fellow trendsetter bobbyhundreds and Bentworld Spray Can artist kaNO dropped by to snag one of the rare vinyl birds and chat it up with the iconic NYC designer.
Before they go extinct, catch your own version of jeffstaple's feral fowl at all KR stores, kidrobot.com and the reed space.
The post Wrap Up – Staple Pigeon Siging Tour With jeffstaple At KRLA appeared first on Kidrobot Blog.