December 10, 2012
Wrap Up- Shadow Friend Dunny Release and Signing Events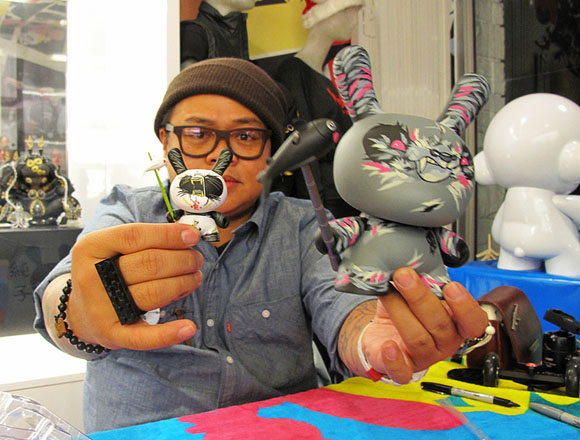 Last week, we were honored to have Angry Woebots, aka Aaron Martin, to our California stores for a special pre-release at Kidrobot Los Angeles, followed by an event at Kidrobot San Francisco on release night. Aaron even customized our wall at KRLA with a dope mural. 
Check out our event photos below.
The post Wrap Up- Shadow Friend Dunny Release and Signing Events appeared first on Kidrobot Blog.