March 08, 2012
Wrap Up – RJ-K5 Astrofresh Basketball Droyd Signing With JK5 At KRNY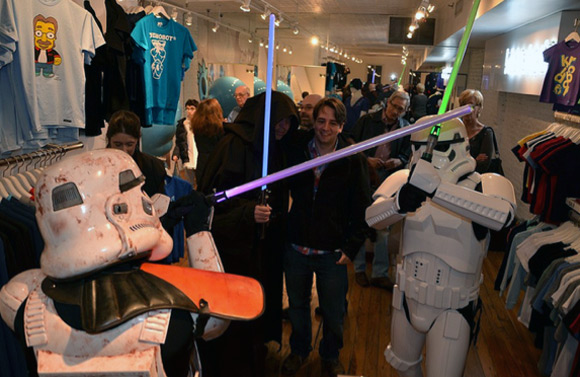 Universes collided last night at Kidrobot New York as JK5 was in the house for the pre-release signing of his new RJ-K5 Astrofresh Basketball Droyds. The imperial party was lead with Star Wars remixes by DJ Rage Johnson and a special guest appearances by a local band of Jedis and  Storm Troopers, who battled it our with fans during the evenings festivities. SUPER SUCKLORD (sans costume) also came through to show his support.
You can now score the the new Galactic Game Ball and Hyperspace All-Star at Kidrobot stores, kidrobot.com and specialty retailers throughout the galaxy.
The post Wrap Up – RJ-K5 Astrofresh Basketball Droyd Signing With JK5 At KRNY appeared first on Kidrobot Blog.