May 07, 2012
Wrap Up – MUNNYWORLD Design Session 2 At KRSF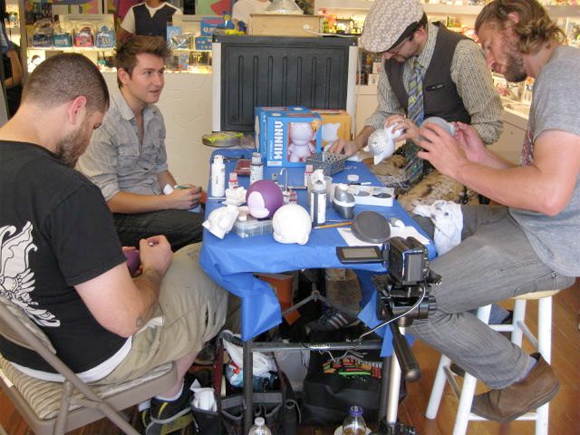 The DIY community was representin' at Kidrobot San Francisco this past weekend for the 2nd MUNNYWORLD Design Session. Local customizers, Mikie Graham, JRAD, Lotan Kritchman, Salamander, Saunders Hildreth and Sam Whalen came through to show off their diverse talents.
Mark your calendars for KRSF's Live MUNNYWORLD Design Session 3 going down this Sunday, May 13 from 12-5pm with artists Johnny Siu, Ryan Alm and Josh Taylor.
The post Wrap Up – MUNNYWORLD Design Session 2 At KRSF appeared first on Kidrobot Blog.