January 12, 2012
Wrap Up – Huck Gee Book Signing Tour At KRMIA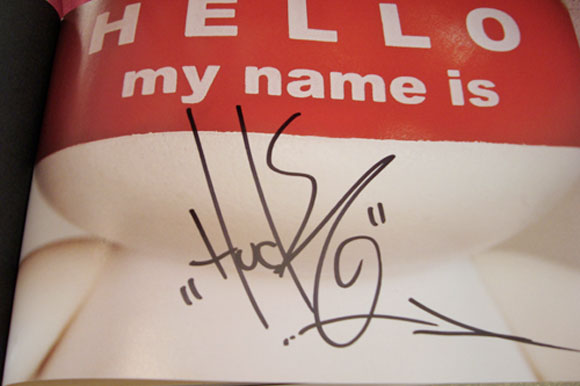 Last night, Kidrobot Miami played host for the one and only Huck Gee and his exclusive signing of the new book, The Art of Huck Gee.
Only 5 stops remain as Huck's book tour keeps truckin' across the U.S. Join the famed Dunny designer at KRLA this Saturday, January 14 and finally at  KRSF on Tuesday, January 17. Find out if he'll be in your neighborhood with the full line up here.
The post Wrap Up – Huck Gee Book Signing Tour At KRMIA appeared first on Kidrobot Blog.