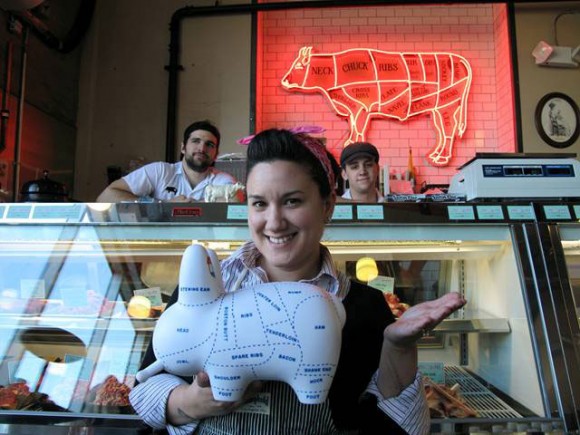 Labbit was on the menu last night at Lindy & Grundy in LA for the extra tasty signing party and release of the new Choice Cut's 10-inch Labbit with Frank Kozik. Specially prepared roasted rabbit sausages was given out to all the hungry Labbit lovers as Frank signed and sketched  on all things smorkin'. Extra special thank you goes out to our wonderful hosts of Lindy & Grundy, Amelia and Erica. You two rule!
Appetized? Feed your vinyl addiction and get your Choice Cuts Labbit on kidrobot.com.
The post Wrap Up – Choice Cuts Labbit Signing With Frank Kozik At Lindy & Grundy appeared first on Kidrobot Blog.
Leave a comment