December 16, 2011
Wrap Up – Calavera Dunny Signing Tour At KRLA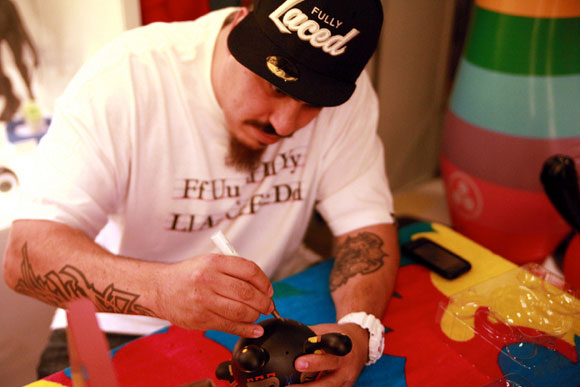 Jesse Hernandez continued his Urban Aztec rule at Kidrobot Los Angeles last night with a signing party for the now sold out Calavera Dunny. Legions of Dunny collectors swarmed our Melrose location to meet and greet the SF based artist which translated to the Calavera Dunny quickly disappearing before the night was out.
TONIGHT Jesse will be hitting up the East Coast and signing at Kidrobot New York from 6-8pm. Don't miss out on the last epic release of 2011!
The post Wrap Up – Calavera Dunny Signing Tour At KRLA appeared first on Kidrobot Blog.