November 13, 2012
Wrap Up- Apocalypse Dunny Series Artist Signings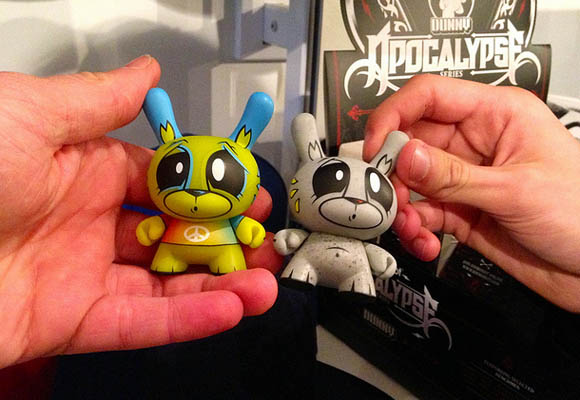 Last Thursday, Kidrobot celebrated the end of the world with the release of the ultra-awesome Apocalypse Dunny Series. We invited Huck Gee to our SF store, Ron English and Mishka to New York and Joe Ledbetter to Los Angeles. JPK stopped by Kidrobot London, Jermaine Rogers made the mission to Boulder from Houston, and Sam Fout held it down in Miami. We served Twinkies, the only food sure to survive a meltdown. Check out the madness below in our photo albums. Luckily, it seems like everyone survived this Apocalypse.
What are your favorite designs from the series?
The post Wrap Up- Apocalypse Dunny Series Artist Signings appeared first on Kidrobot Blog.