March 16, 2010
Winner! De La Soul 3fer!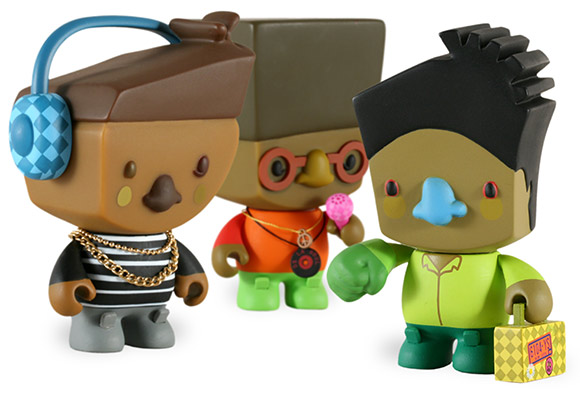 updated 3/16/10
Congratulations to DJ M of Ottowa ON Canada! You picked up the De La Soul 3-pack before it's for sale!

Commemorating the 20(ish) anniversary of the landmark hip-hop album, "3 Feet High and Rising" we joined forces with De La Soul and Myong Kurily to recreate its three members in vinyl form. The 3-pack releases March 18, but you can win it now!
To enter, tell us the names of the three artists of De La (real names or well-known nick-names, your choice, but spelling counts!).
Double your chances of winning by telling us your favorite song and when and where you first heard it.
Answer by 12pm noon EST on March 15 to qualify. A winner will be chosen randomly among correct answers. 1 entry per person!
Leave your answers in the comments. Good luck!
The post Winner! De La Soul 3fer! appeared first on Kidrobot Blog.