September 03, 2014
What has Мишка been up to?
We found ourselves asking, "What has Мишка been up to?", and then we went and found out a quick update.
Just throwing a "Couch Party" this Saturday, September 6th. We have no idea what a couch party is but we do know this one involves live painting by Lamour Supreme, prizes, drinks, giveaways, and exclusives!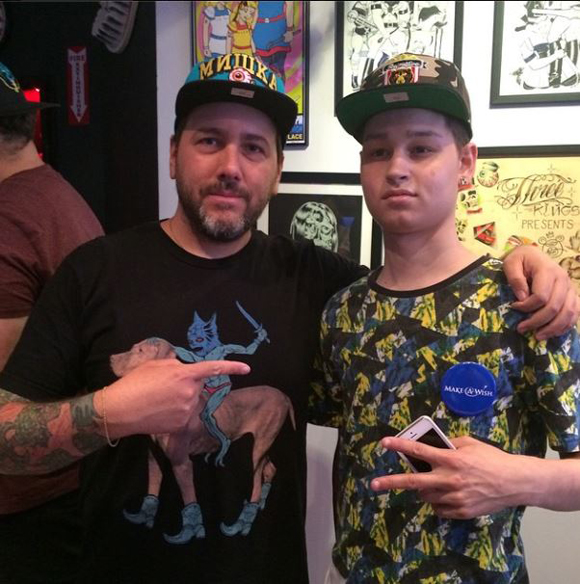 Мишка  is also making dreams come true in an amazing way with the Make a Wish Foundation. One of Issiah's wishes was to come and shop, and Greg made it happen. Issiah starts treatment next week, and we know he will do just fine!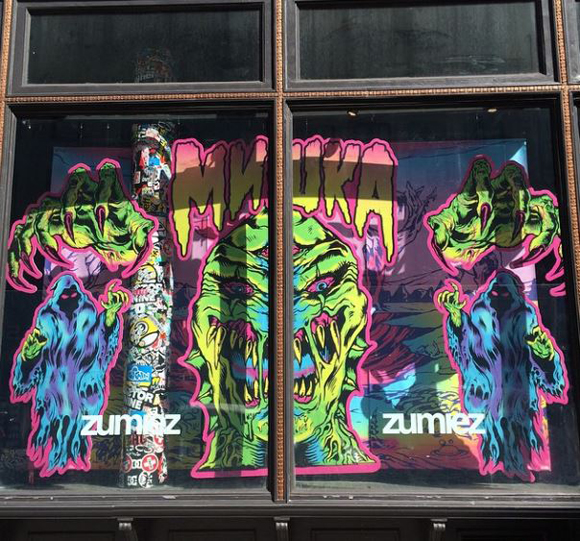 We can't forget about some Мишка art. Check out this Мишка and Lamour window display in Union Square.
I wonder what else Мишка is up to?
The post What has Мишка been up to? appeared first on Kidrobot Blog.