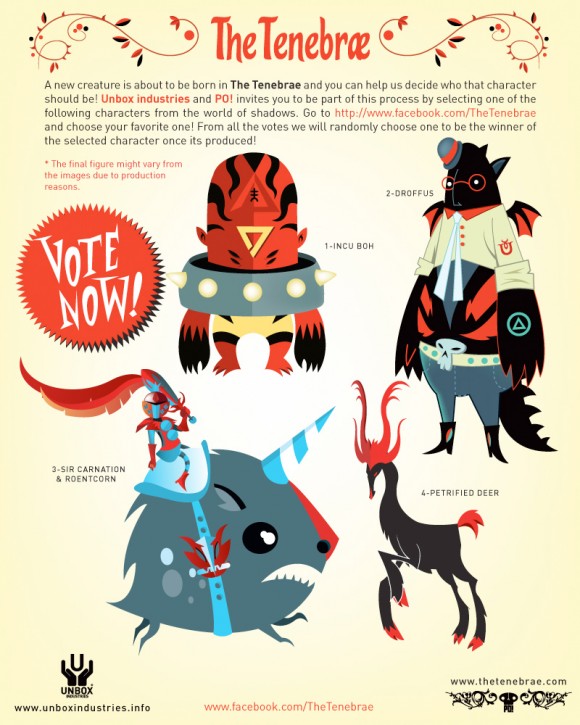 Rock the vote with Patricio Oliver and choose which of his 4 new creatures from The Tenebrae will breath life with Unbox Industries . Fresh and freaky, (1.) Incu Boh and (2.) Droffus are two unique oddities which Patricio shares exclusive pics pulled strait out of his sketch book. Joining the world of shadows (3.) Sir Carnation & Roentcorn was initially conceived for a local ad agency's wall mural and (4.)Petrified Deer was originally illustrated for KR's 2009 Cucos Mini Series.
The deadline to voice your opinion is Wednesday, March 28. As an added bonus for participating, one lucky voter will be randomly drawn to score the winning design once it's produced early next year. So go and VOTE NOW on Facebook!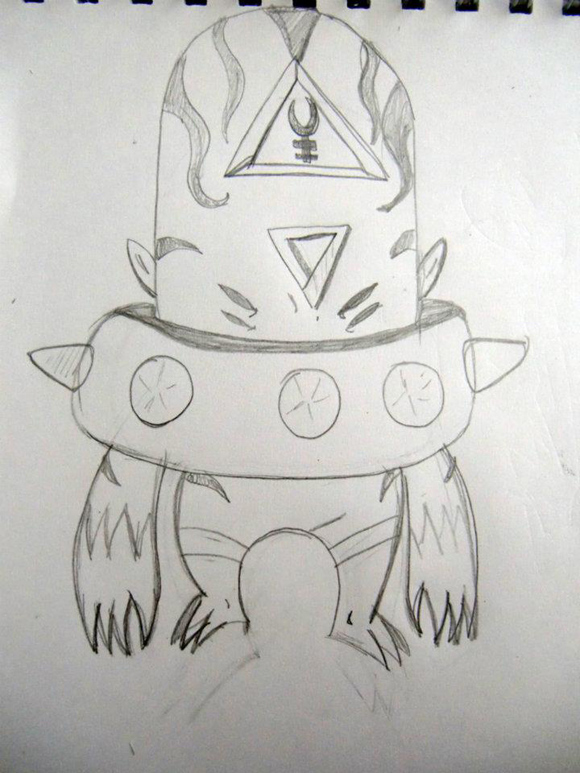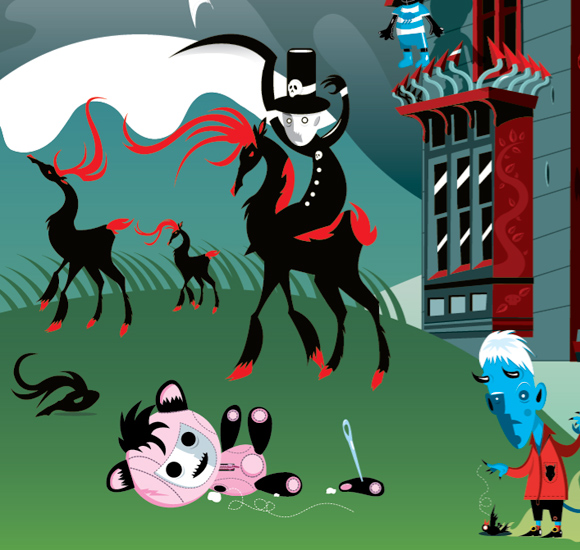 The post Vote Now For Patricio Oliver's Next Creation With Unbox Industries appeared first on Kidrobot Blog.
Leave a comment