August 29, 2011
UPDATE: Gold Life Signing Tour With Huck Gee At KRNY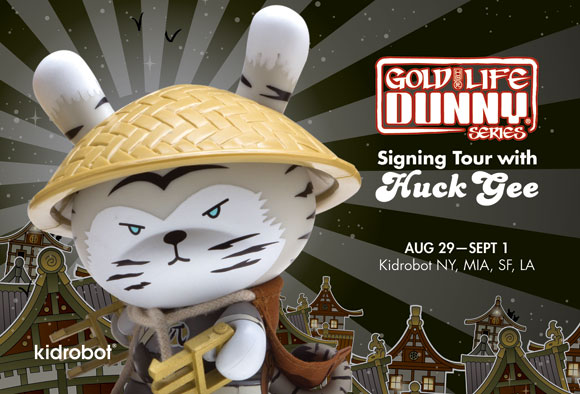 Huck's flight was canceled, but the trading party goes on. Unfortunately due to Hurricane Irene, Huck Gee will NOT be attending tonight's Gold Life signing at Kidrobot New York. Don't worry though, you can still come down from 6-8pm and partake in this evening's trading party and enter to win a sold out Skullhead Dunny. To enter, everyone that gets a Gold Life blind box and/or Kabuki & Kitsune 2-pack will receive 1 raffle ticket, 20 tickets for case purchases (16 pieces per case) and everyone who gets 2 or more cases get a free Gold Life t-shirt.
Tomorrow the Gold Life signing tour will pick up where it left off with Huck getting down at Kidrobot Miami. See ya there.
The post UPDATE: Gold Life Signing Tour With Huck Gee At KRNY appeared first on Kidrobot Blog.