September 24, 2010
Tristan Eaton Is Flying High With New Era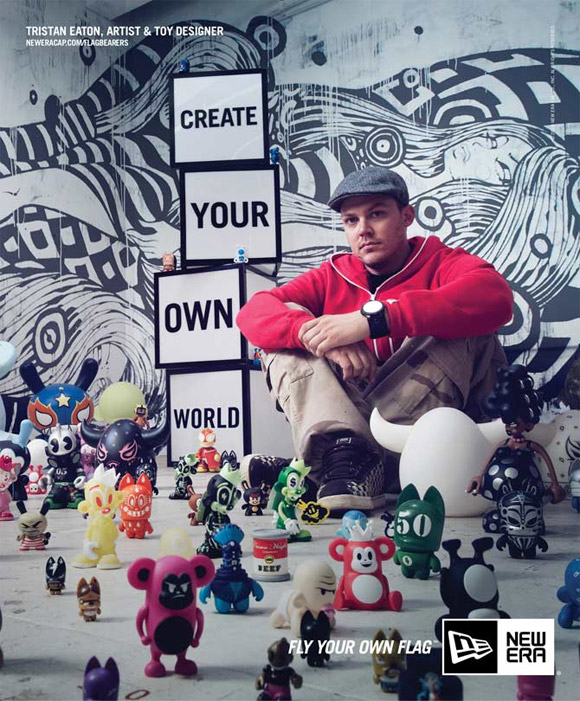 Dunny co-creator and owner of Thunderdog studios, Tristan Eaton is the new flag bearer for hat manufacturer, New Era. His handsome mug is going to be plastered up everywhere in magazines, billboards and in stores for New Era's latest Flag Bearer ad series. Others include Osamu Koyama and Curtis Granderson. As a artist/entrepreneur Tris makes the perfect mold for their latest motto, Fly Your Own Flag.
How many Dunnys can you spot?
The post Tristan Eaton Is Flying High With New Era appeared first on Kidrobot Blog.