August 17, 2010
TOY TWISTER MIXER UPPER – 8/17/10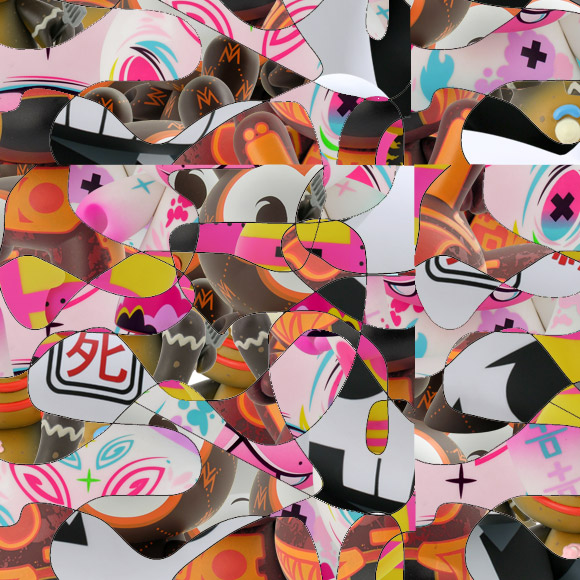 UPDATE: 8/18/10
The TOY TWISTER MIXER UPPER is back and ready to challenge your eyes and Dunny knowledge! Enter to win a Dunny Series 2010 prize pack. There are 6 assorted Dunnys in this puzzle. So please be specific when listing titles, sizes and names of artists. Email wheelbarrow@kidrobot.com with correct answers by noon tomorrow (Wednesday August 18, 12 pm EST) to be entered in the drawing to win.
Good luck!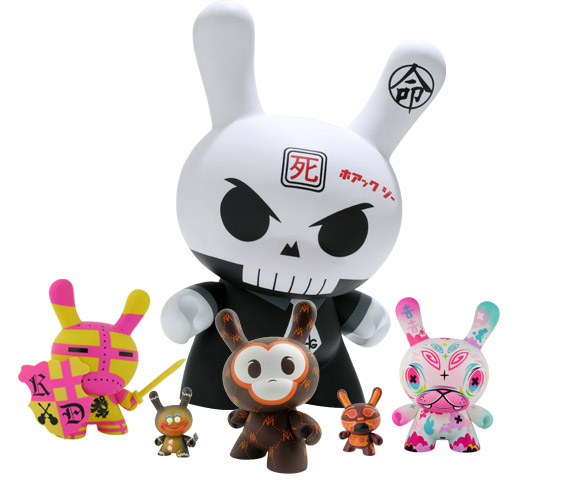 Congratulations to Jaimmy C. aka Yummoreos. You won half a dozen Dunny Series 2010 blind boxes.
The correct answers are:
1. Hard Days Knight Dunny, 8-inch by Keanan Duffty
2. Gingerbread Dunny, Burnt Chase Edition, 3-inch by Kronk
3. Skullhead Dunny, 20-inch by Huck Gee
4. Bling Bling Dunny, 8-inch by JD for Yoyamart
5. Azteca Series Dunny, 3-inch by Ed Sison
6. Pain Killer Dunny, 8-inch by Thomas Han
The post TOY TWISTER MIXER UPPER – 8/17/10 appeared first on Kidrobot Blog.