July 27, 2010
TOY TWISTER MIXER UPPER – 7/27/10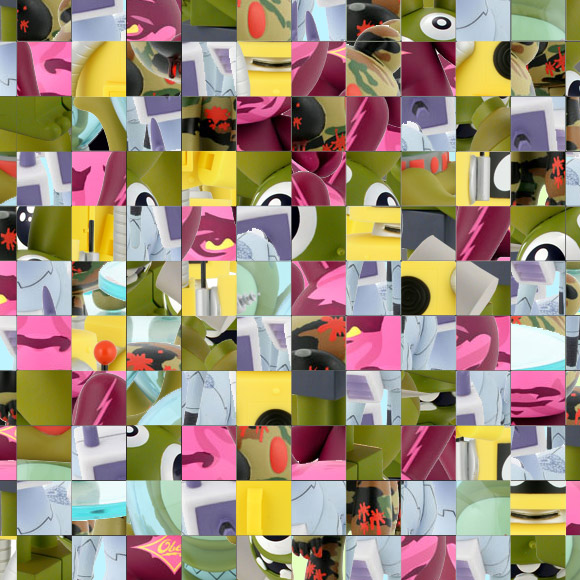 UPDATED: 7/28/10
The TOY TWISTER MIXER UPPER is back and ready to challenge your eyes and toy knowledge! Enter to win a SDCC 2010 exclusive Mustard Dunny by Sket. There are 6 assorted toys in this puzzle. So please be specific when listing toy titles, colors, sizes and names of artists. Email wheelbarrow@kidrobot.com with correct answers by noon tomorrow (Wednesday July 28, 12 pm EST) to be entered in the drawing to win.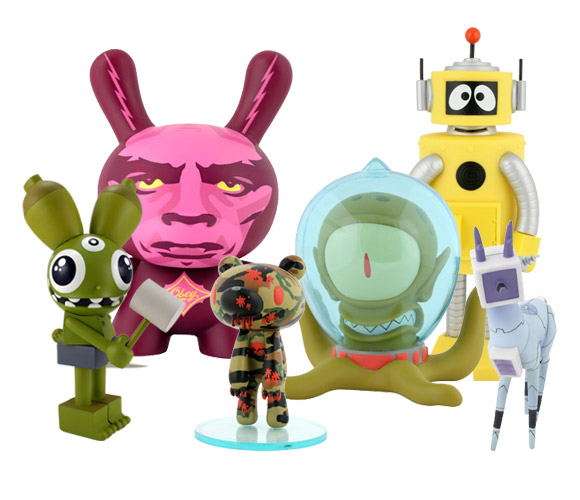 Congratulations to Sergio M. You won a Mustard Dunny!
The correct answers are:
1. Space Monkey, Green version, 8-inch by Dalek
2.Obey Giant Dunny, 8-inch by Shepard Fairey
3. Gloomy Bear, Camo More Bloody Edition by Mori Chack
4. Kodos from The Simpsons, 6-inch by Matt Groening
5. Plex, 10-inch by Yo Gabba Gabba
6. Oh Deer, 6-inch by Damon Soule
The post TOY TWISTER MIXER UPPER – 7/27/10 appeared first on Kidrobot Blog.