May 18, 2010
TOY TWISTER MIXER UPPER – 5/18/10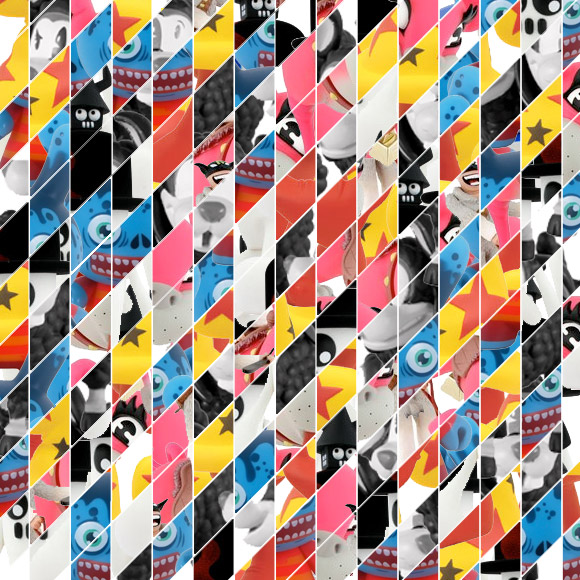 The TOY TWISTER MIXER UPPER is back and ready to challenge your eyes and toy knowledge! Enter to win a Stoner Fort 5-pack before you can buy it! There are 5 assorted toys in this puzzle ranging from rare releases to mini series. So please be specific when listing toy titles, colors, sizes and names of artists. Email wheelbarrow@kidrobot.com with correct answers by noon tomorrow (Wednesday May 19, 12 pm EST) to be entered in the drawing to win.
Good luck!
Congratulations to Jannie C. You won a Stoner Fort 5-pack before you can buy it!
The correct answers are:
1. 3-inch Maniac Dunny from French Series by Skwak
2. 3-inch Weird Bros. Black Version from the Carnies mini series by Brandt Peters
3. The Masked Karimba SDCC Exclusive by Paul Pope
4. Capee White Edition by Mad Barbarians
5. 6-inch Cheech Wizard by Vaughn Bode
The post TOY TWISTER MIXER UPPER – 5/18/10 appeared first on Kidrobot Blog.