June 24, 2011
TONIGHT! Jon Burgerman Doodles Live At The Cosmopolitan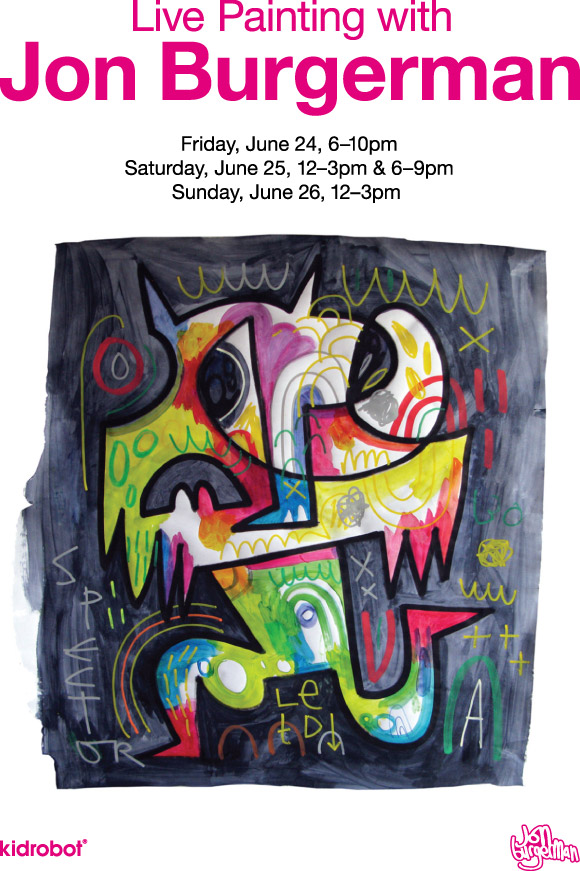 UPDATED: 6/24/11
Join KR's favorite doodler, Jon Burgerman this weekend as he brings his whimsical line work to KR's new temporary stomping grounds located in the Cosmoplitan's P3 Studios. Starting tonight Friday, June 24, his Burgerness will be customizing an 18-inch Mega MUNNY from 6-10pm. Jon will then up the ante and start painting a massive canvas on Saturday, June 25 from 12-3pm and 6-10pm. He will then scrawl the finishing touches on Sunday, June 26 from 12-3pm.
Over the past few weeks we have seen Alex Pardee, Frank Kozik and Jesse Hernandez all work their magic live on the spot in the new Kidrobot Pop-Up shop in Las Vegas. Stay tuned for lots more live painting events going down very weekend through August. Next up, Tara McPherson.
The post TONIGHT! Jon Burgerman Doodles Live At The Cosmopolitan appeared first on Kidrobot Blog.