May 26, 2010
Tim Tsui – Artist Profile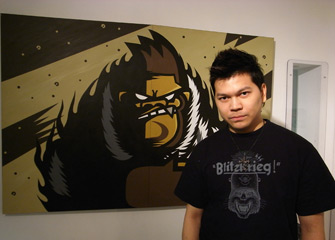 Urban vinyl pioneer Tim Tsui is one of Hong Kong's greatest figure artists and illustrators. Through his Da Team Bronx brand, the gifted and innovative Tsui participates in global, cross-disciplinary creative projects that make use of his remarkable talents in illustration, graphic design, and advertising development. Tsui's groundbreaking urban vinyl style, which includes the unique application of gemstones to his designs, has earned him worldwide praise.
Tsui's works have been exhibited in the USA, United Kingdom, France, and numerous countries across Asia. He has worked with such well-known brands as Coca-Cola, Hasbro, Adidas, MTV, Royal Elastics, Tower Records, Colette and WAD Magazine, and has also served as a guest speaker at the Toyzworld Exhibition.
Web
Video
Work
[nggallery id=152]
The post Tim Tsui – Artist Profile appeared first on Kidrobot Blog.