January 22, 2016
The Sketracha 8-Inch Dunny & T-Shirts are HERE!!!
Put the spice back in your Valentine's Day with the Sketracha 8″ DUNNY by LA artist, SKET ONE.  The highly anticipated Sketracha DUNNY is designed to resemble a Sriracha bottle and each is outfitted perfectly with a pair of chopsticks.  Spice up your DUNNY collection with both the main line red "full" Sketracha DUNNY and the clear "half-full" Sketracha DUNNY piece.  This piece will sell out fast so get yours now!
NOTE: DUNNY does not contain edible Sriracha.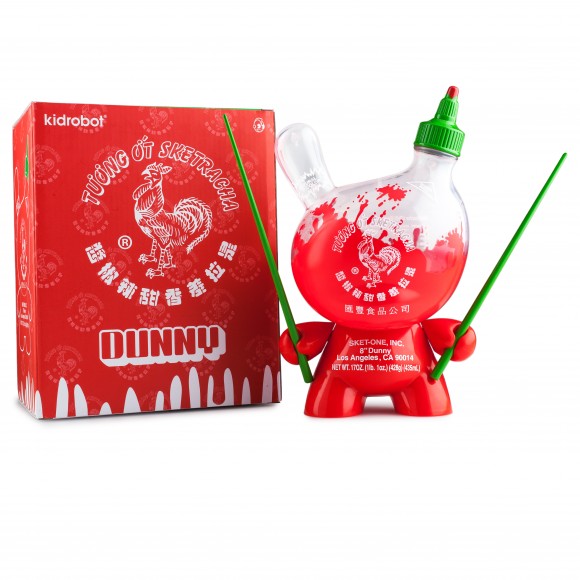 Sketracha Shirts Now Available at Kidrobot.com
Apparel is back at Kidrobot with a limited number of Sketracha tees to accompany your 3-inch and 8-inch Dunny's.  This soft premium women's or men's shirt comes in two color ways: heathered sriracha red with white printing and black with red printing.
Keep it spicy in our Sketracha T-Shirt! Celebrate the Sketracha Dunny with a matching t-shirt! Spice up your Kidrobot t-shirt collection with this limited edition piece!
Available in dolman or crew neck style

Machine washable

Tri-Blend material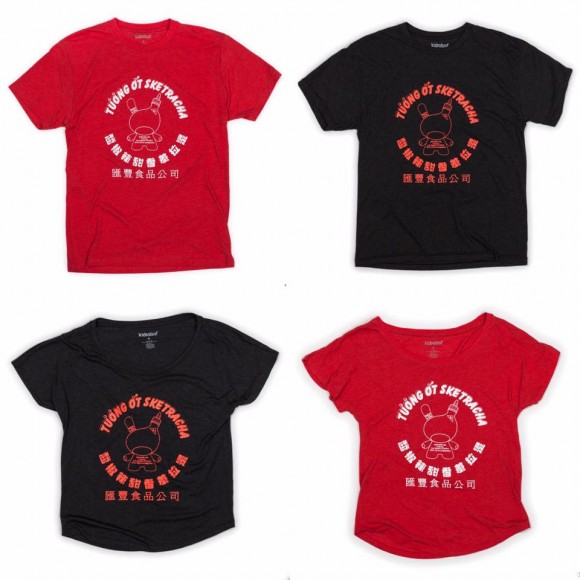 The post The Sketracha 8-Inch Dunny & T-Shirts are HERE!!! appeared first on Kidrobot Blog.