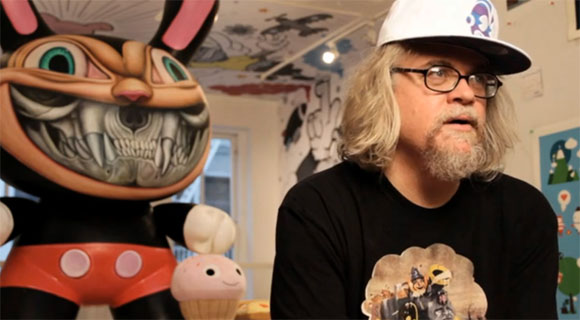 Pop surrealist, Ron English sat down with our homeys from Hypebeast last month when he brought his masterful brush skills to Kidrobot New York for the live painting of a 4-foot Dunny. Rockin' the KR hat like a champion, Ron chatted about the natural progression of his art into toys, the progression of the designer toy scene, his notorious subversive street ads and the amazing custom Popaganda Dunny.
HBTV: Ron English – The Popaganda Dunny from HBTV on Vimeo.
The post The Popaganda Dunny Interview With Ron English On Hypebeast appeared first on Kidrobot Blog.
Leave a comment