March 13, 2014
The New Yummy World is Here!
Yummy just got bigger and brighter!
Your favorite Yummy products are BACK! And in a softer and more scrumptious way than ever!
Yummy World is a deliciously fun world made up of a unique cast of characters! Yummy World is set in the sweet town of Sprinkle Tree, a magically yummy place where food is fun and fresh baked friendships and adventures meet!!!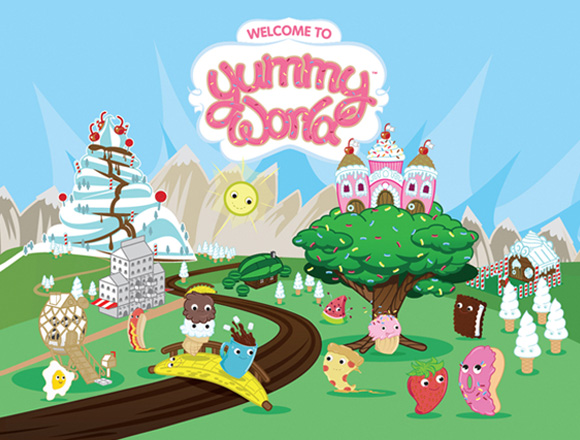 Get it while it's hot!
Spring is here, flowers are blooming, schools out, it's time to celebrate with a little indulgence.
Sugary, savory, and sweet the Yummy World crew is ready for some new adventures and now available in stores! Deliciously soft plush and keychain friends join the fun, always with a smile and big googly eyes – they are sure to add some flavor to your day.
Yummy, Sassy, Sprinkles, Coco, Cheezey Pie, Melony, Doublescoop Twins, Sandy, Sunny, and Frankie With a range of sizes and each with their own personality from Mocha Mountain, collect them all for delectable fun! Fresh out the oven get in on all the adventures at
www.yummyworldtoys.com
!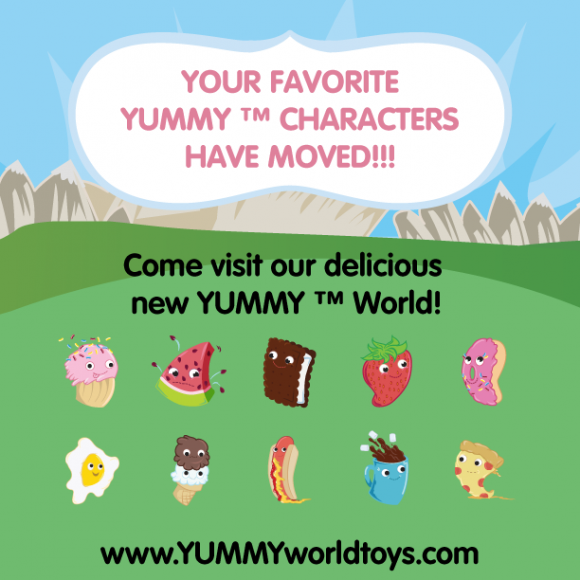 And follow us for all the Yummy news!
Paying homage to Heidi Kenny's artist plush of My Paper Crane, Kidrobot has opened a whole new world for you to enjoy with new character stories, Yummy designs, community engagement and lifestyle accessories! Each plush character is softer and more adorable than ever! Yummy fits into your life from bed to office, couch, car or bed! For you, for puppy, pussy cat, for baby! Or if you're Katy Perry, its the perfect Paparazzi blocker!
Follow, engage and join the new Yummy World now! Join Yummy, Sandy, Sassy, Sprinkles, Franky, Melony, Sunny, Coco, Cheezy Pie, and the Double Scoop Twins for the yummiest of Yummy Adventures!
Show us YOUR Yummy and tag #YummyWorld!
Facebook: https://www.facebook.com/YummyWorld
Instagram: http://instagram.com/yummyworld_#
Twitter: https://twitter.com/YummyWorld_
Pinterest: http://www.pinterest.com/yummyworld/
Tumblr:  http://www.tumblr.com/search/yummyworld
Your favorite Yummy toys, plush and accessories will now have a new home at www.YummyWorldToys.com because they need their own Yummy World!
The post The New Yummy World is Here! appeared first on Kidrobot Blog.