February 11, 2014
The Kidrobot Golden Ticket Challenge with Huck Gee!
And Now! The moment you've all been waiting for! The Golden Ticket Challenge!!!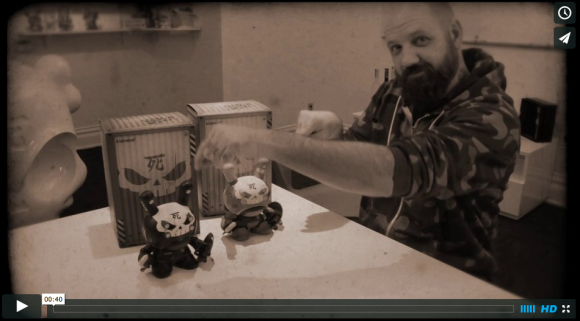 **PENELOPE MCSTOMPSALOT GOLDEN TICKET PROMOTION**
Inside one Penelope McStompsalot box we've hidden a very special GOLDEN TICKET! Find this ticket and receive a development prototype of THE Art GIANT Huck Gee Skull Head*!
This means, you could recieve it from a web order or from a Kidrobot store OR specialty retailers! So try try try as you may and find that Golden ticket! Then get ready fro the 4ft Skull of your dreams!
Good Luck!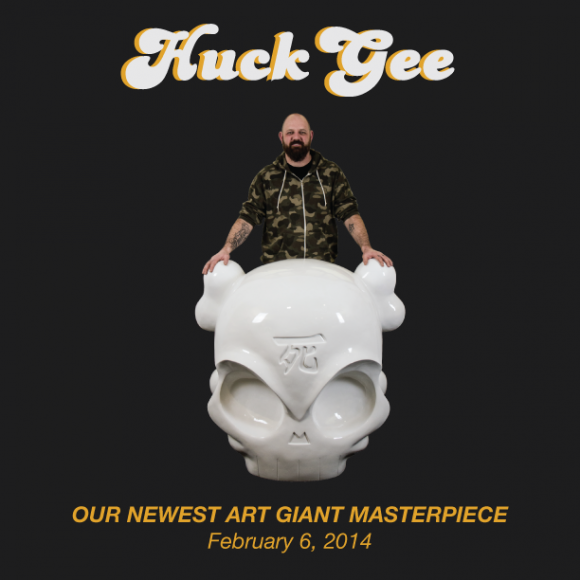 *Free ground shipping is included for continental U.S. states only. For shipping outside of the continental U.S., Kidrobot will cover up to $600 of the total freight bill; any shipping costs over and above $600 will be the responsibility of the golden ticket recipient. Shipping will be solely to recipient's front door. Please note that the dimensions of the Art Giant Huck Gee Skull Head are 50in (w) x 42.3in (h) x 36.0in (d) and that it does not fit through a standard-size doorway. If you are the recipient of the golden ticket, please send an email to customerservice@kidrobot.com, keep a copy of the golden ticket for your records, and priority mail the original golden ticket, along with your customer/contact information, to the below address. The Art Giant Huck Gee Skull Head will be shipped within 90 days following Kidrobot's receipt of the original golden ticket.
Kidrobot Headquarters
ATTN: Marketing Dept.
1420 Pearl Street, Suite 200
Boulder, CO 80302
The post The Kidrobot Golden Ticket Challenge with Huck Gee! appeared first on Kidrobot Blog.