April 19, 2012
The Huck Gee Interview – Part 3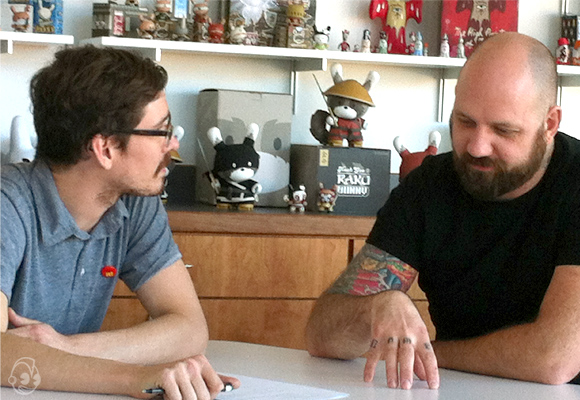 San Francisco artist Huck Gee continues keeping it real with Ryan the wheelbarrow at Kidrobot's Boulder offices. In this final segment, the two talk about taking customizing and art to the next level, why Huck doesn't do sketches and what he has planned for the future.
Massive thanks goes out to Huck for stopping by and letting us pick your brain. Relive the conversations of The Huck Gee Interview with Part 1 and Part 2.
The post The Huck Gee Interview – Part 3 appeared first on Kidrobot Blog.