April 15, 2015
The amazing Cubist Cardboard Civil War Puppets of Wayne white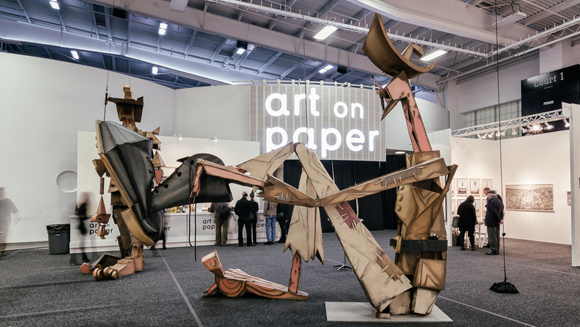 This past month, the "Art on Paper" art fair, in New York City got a special treat from the infamous Wayne White with his "Cubist Cardboard Civil War Puppets".
Most of us know this Emmy winning Chattanooga , TN native from his amazing work at creating the puppets and backdrop of Peewee's playhouse and the video for Smashing Pumpkins "Tonight, Tonight", but once you dive in the rabbit hole of his artistic life, there is no coming back.
The elaborate moving cardboard pieces were epic in scale measuring  20' high by 30' long, and truly being the centerpiece of the entire show.Wish we could have joined, but we can marvel at the video.
Tonight in NYC at the Art on Paper Fair. #joshualiner #artfair pic.twitter.com/EK87xbPIsY

— Wayne White (@seewaynewhite) March 6, 2015
The post The amazing Cubist Cardboard Civil War Puppets of Wayne white appeared first on Kidrobot Blog.