January 11, 2012
Terminal Kings Urban Art Project Hits Denver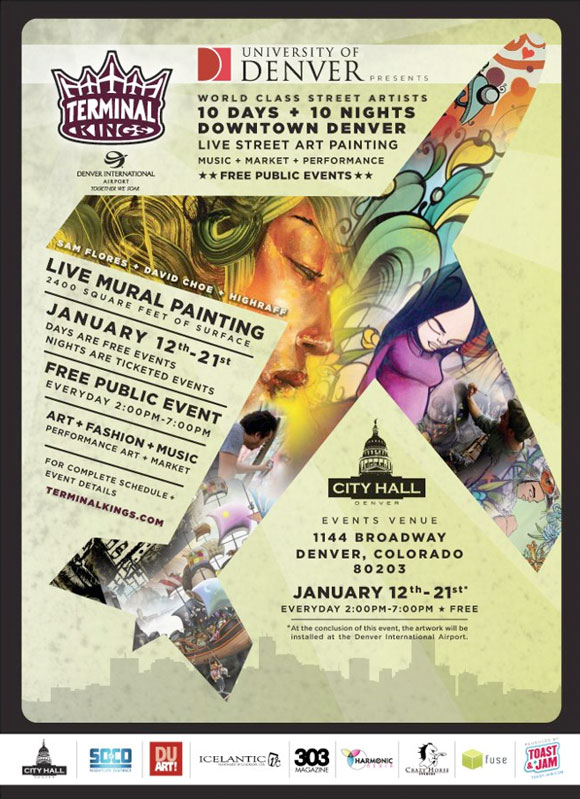 The city of Denver is preparing for 10 days and 10 nights of world class street art, music and performance with the Terminal Kings Urban Art Project. Presented by the University of Denver and Denver International Airport, world renowned artists Sam Flores, David Choe and Highraff will be combining their talents on a 8-foot tall by 100-foot long mural LIVE at the Denver City Hall event space on January 12-21 and FREE to the public everyday from 2-7pm. Once completed this massive kinetic mural will be presented at DIA and on view for the next 5 years.
Along with the live art, Terminal Kings will present nightly ticketed performances including shows from Bop Skizzum, Broken Tongues, A. Tom Collins Band, Mourning Clouds, Souls of Mischief, Ninja Styles hip hop competitions, Hella Thready Fashion Shows, Midnite, Supreme Action League and the closing party on Saturday night will feature international superstar DJ Z-TRIP. Tickets for these musical events can be found here and outlets across Denver.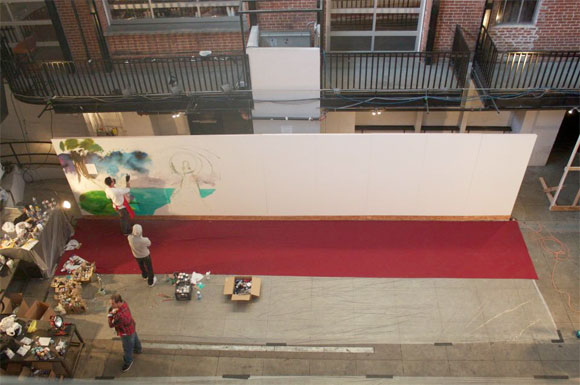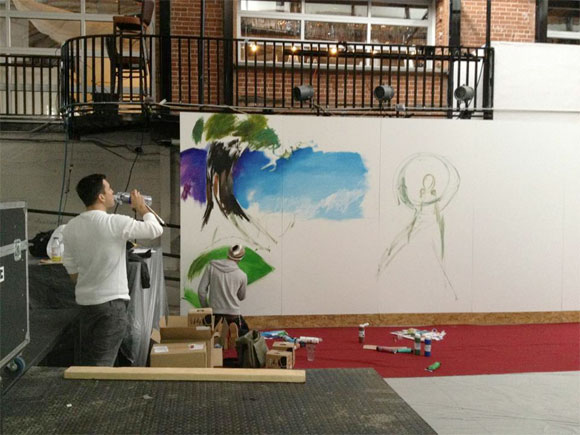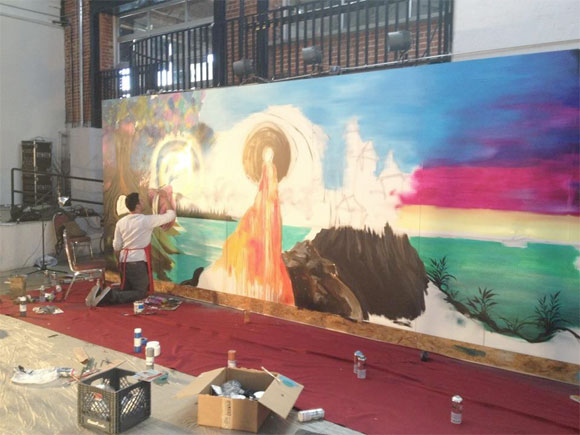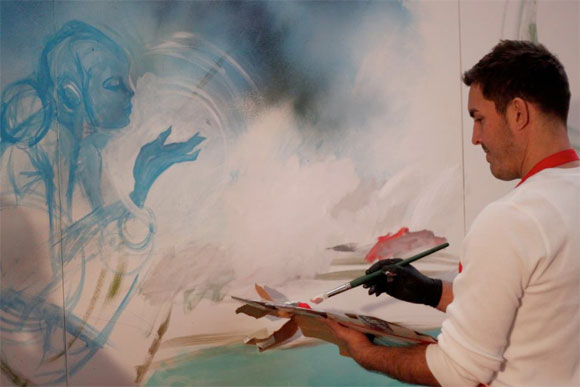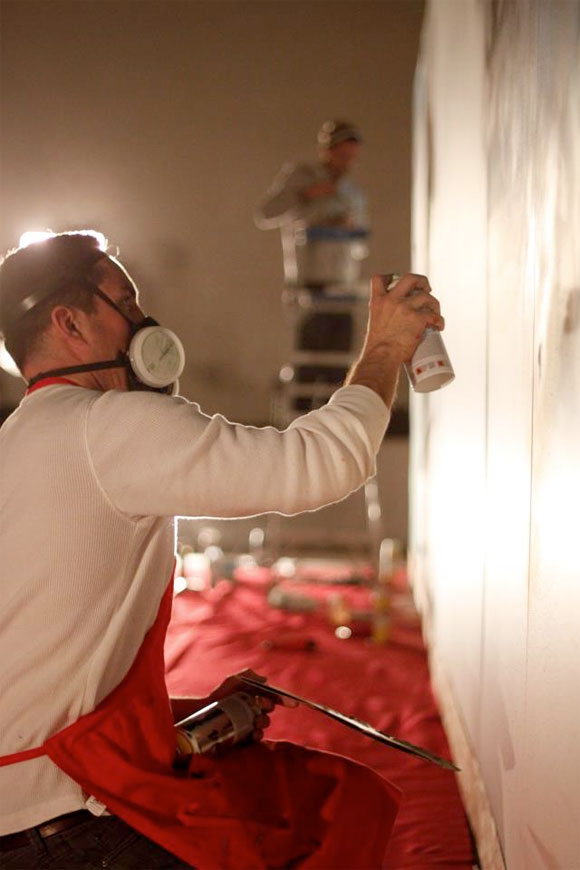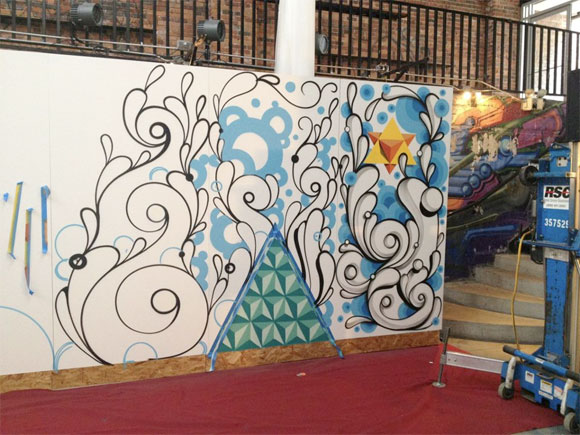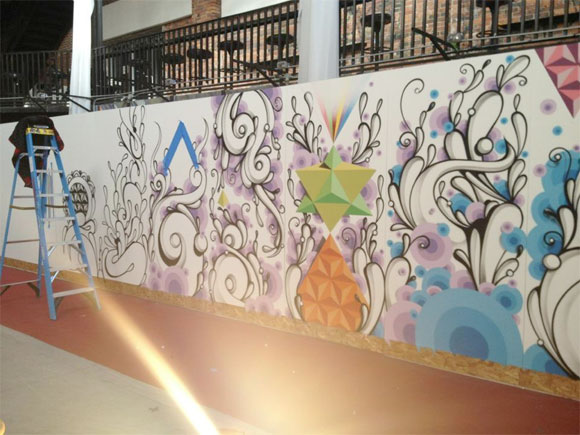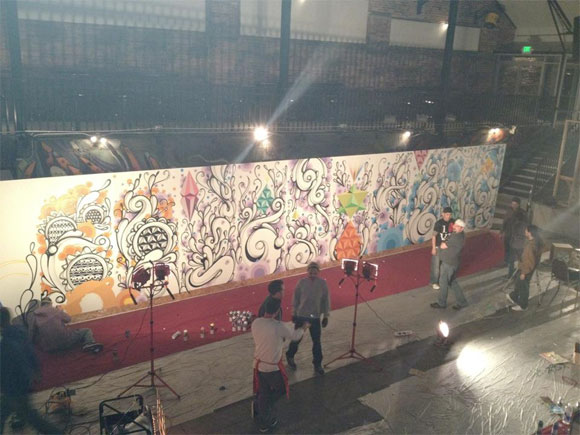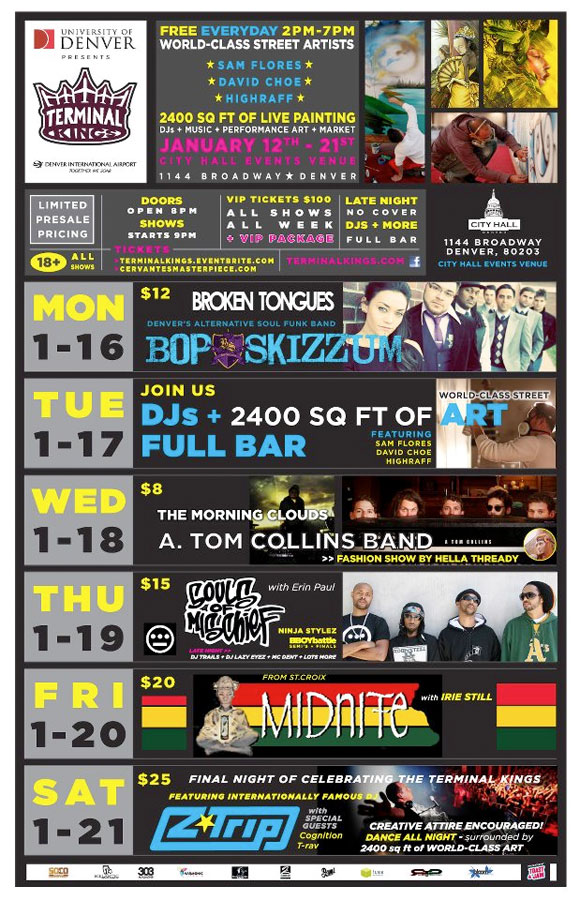 The post Terminal Kings Urban Art Project Hits Denver appeared first on Kidrobot Blog.