March 23, 2012
Task One's Damaged Goods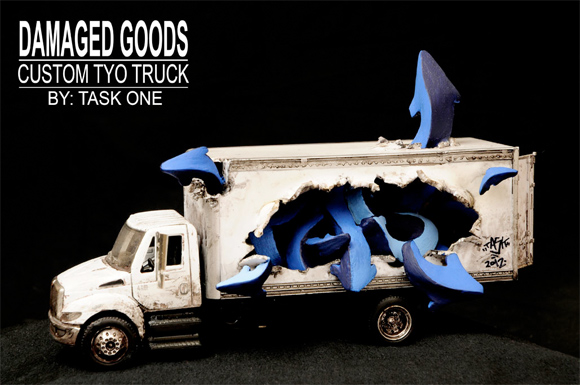 Not just thinking, but busting outside of the proverbial box, Task One's latest creation takes tagging on a TYO Truck to a whole new 3D level of custom awesomeness. Recently posted on the Kidrobot Forums, "Damaged Goods" is adorned with a ton of realistic details including woode floor boards on the inside, mudflaps with lady silhouette, grit and grime along every inch with "Wash Me" written on the back door and a functional LED light and switch.
The kicker to this custom story is Task took this bad boy to work to have his accomplice Brad Topolewski shoot these wonderful photos and on the way back home he accidentally left the box on the Denver Light Rail. I'm sure it made some lucky commuter's day.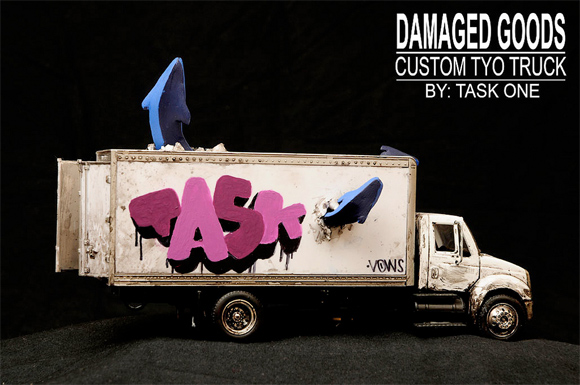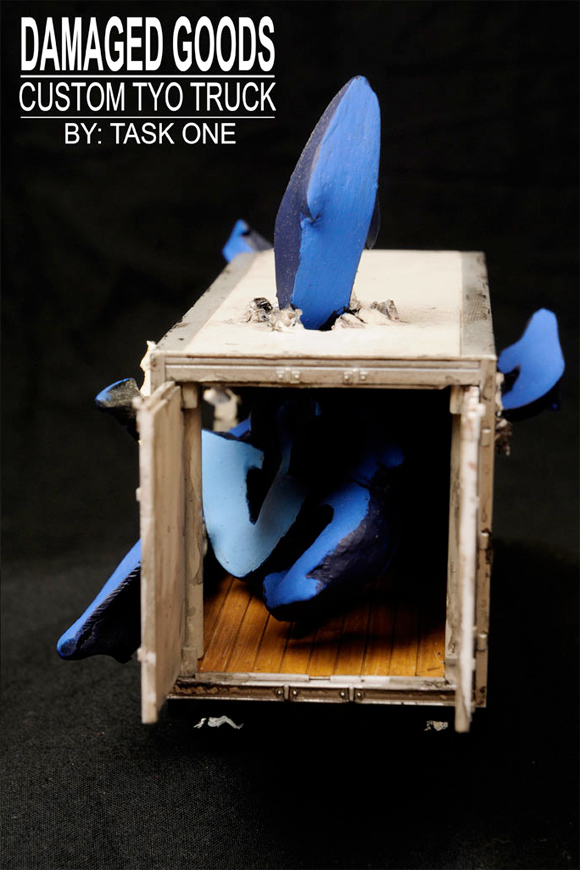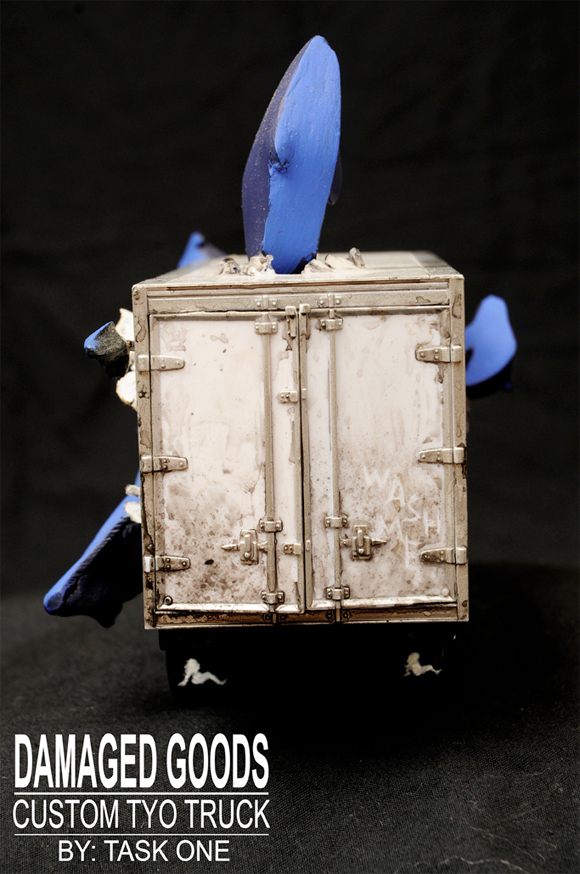 The post Task One's Damaged Goods appeared first on Kidrobot Blog.