November 06, 2009
Superdeux at Kidrobot SF Signing Auto + USBoombox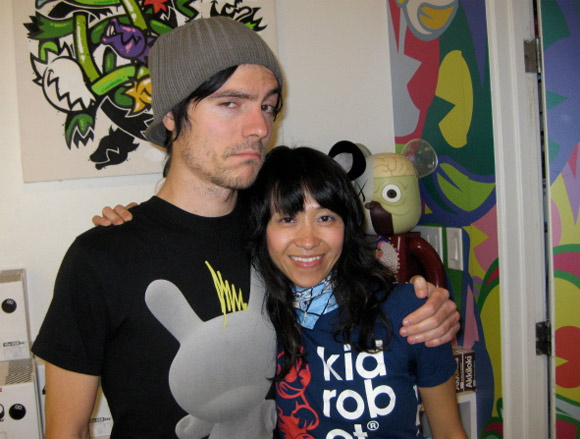 BOOM!
Kidrobot San Francisco hosted the release and signing of Superdeux's Auto + USBoombox on November 4.
French artist Superdeux has spent the past decade hopping the gap between the art & commercial worlds, producing characters and logos for corporate clients while simultaneously developing his own series of vinyl toys. His work has been featured in France, Germany, Hong Kong, Australia, the U.S. and Canada.
The post Superdeux at Kidrobot SF Signing Auto + USBoombox appeared first on Kidrobot Blog.