June 14, 2011
Studio Snaps – The Switcheroo Workshop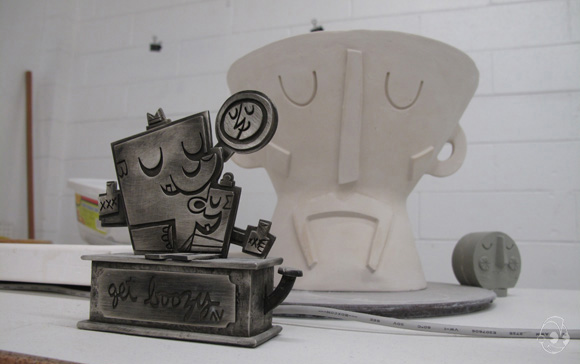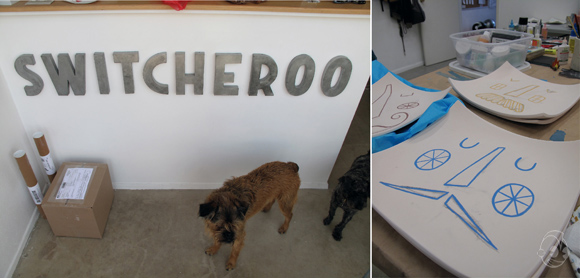 Welcome to a new series that I'm putting together entitled Studio Snaps. It's a brief look into to the lives and work spaces of some of our favorite artists and friends. First on the deck is a follow up to the Baroness's 2009 visit, Michelle Valigura and Amanda Visell's Switchroo Workshop.
They were kind enough to let me stop by during a busy week  for a little while to shoot the breeze, get some pics and hang out with the real brains behind the operation, George and Manly (their two dogs). Michelle, hands down has some of the best ceramic pieces around. From mugs, bottle toppers, tiles and vases all hand crafted and fired here in Southern California. Amanda has a new project that she teamed up with Michelle on part of which focuses on the evolution of the griffin. Switcheroo will be on tour through Asia this summer and will end it all with Amanda's solo show at the Guru Gallery in Mexico City.  Look for more amazing things to come from Switcheroo soon!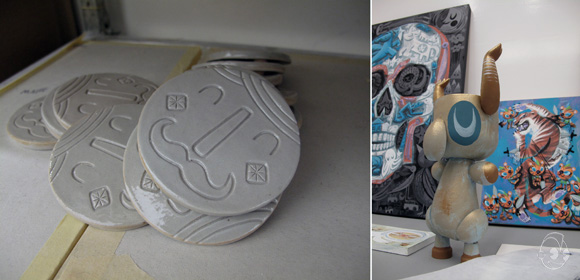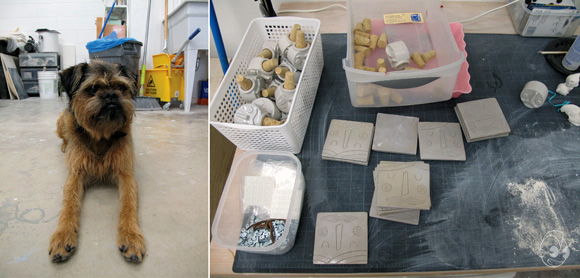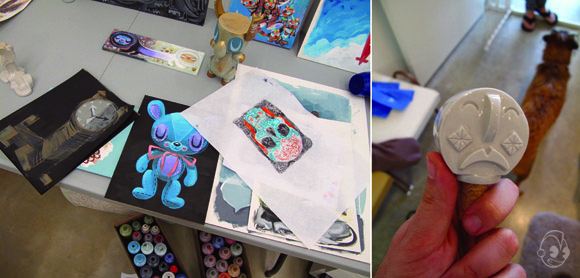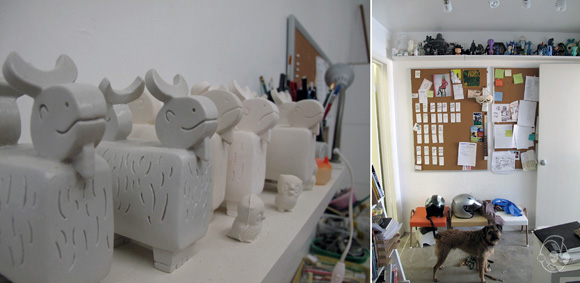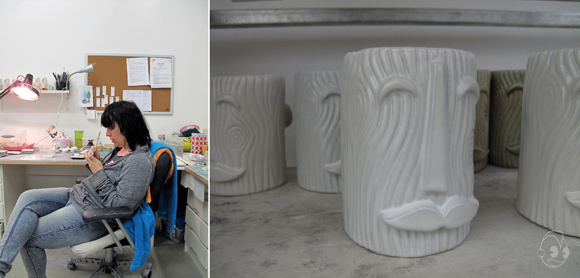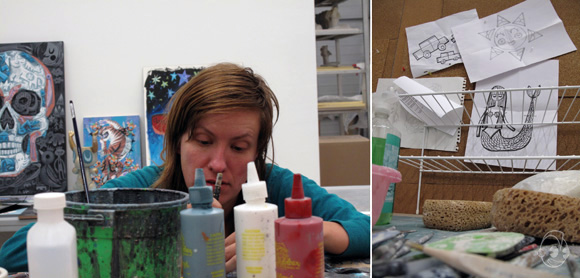 For more Michelle info check here and Amanda info check here.
The post Studio Snaps – The Switcheroo Workshop appeared first on Kidrobot Blog.