August 08, 2012
Studio Snaps – Huck Gee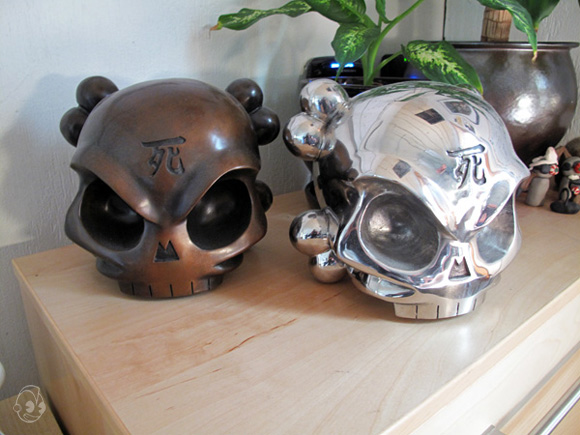 This past January, Valerie and I dropped by Huck's San Francisco studio to view the space and to try and wrap our brains around just how he works his magic. From the initial concept designs through packing the final product, it's all done within the confines of these walls.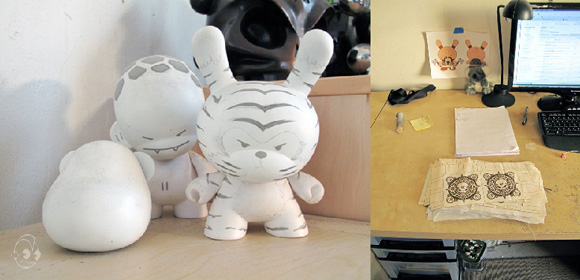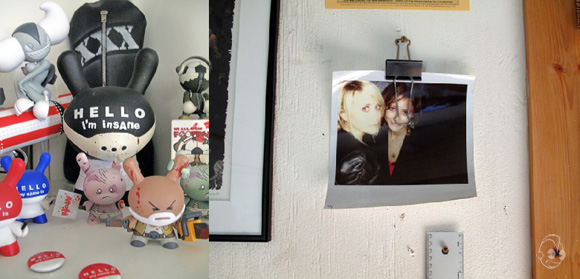 I'm sure a ton of people would love to have Huck's archives sitting on their shelves. From his collection of Kidrobot x Barneys 12-inch figures, countless Dunnys all the way down to orange colored factory rejects of his infamous Kidrobot 10 figures. This is truly a Huck collectors' Shangri-La.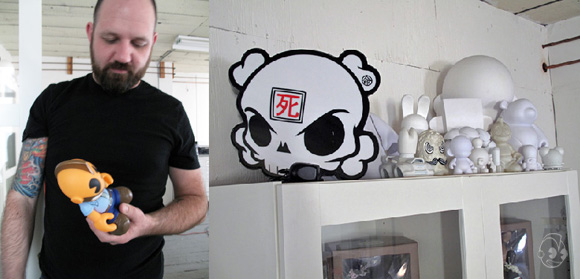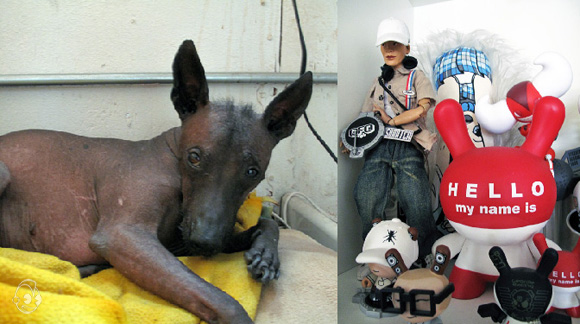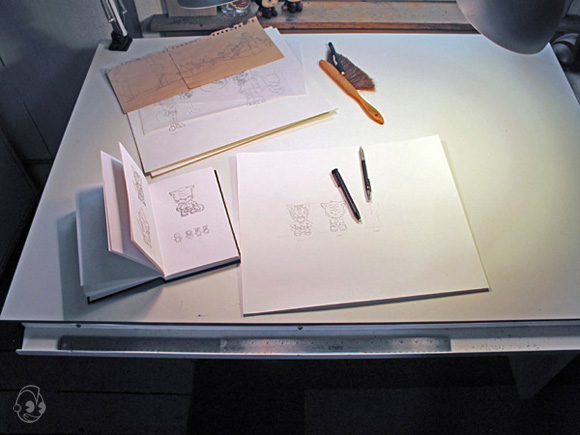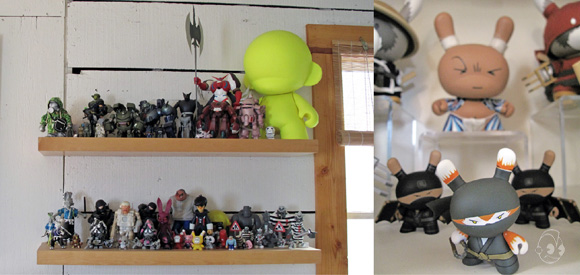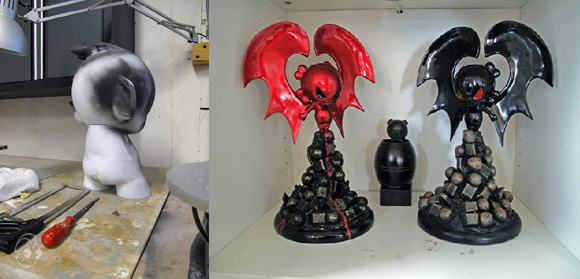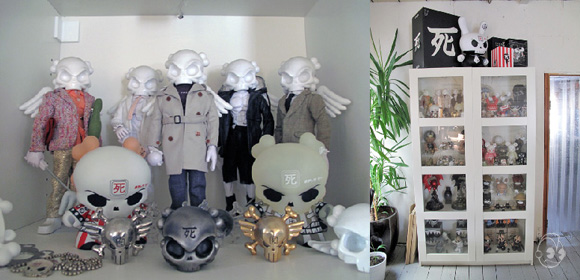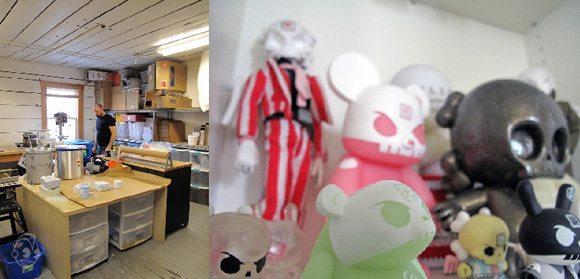 Get more of the down low with Huck in Wheelbarrow's 3 part interview back in our Boulder Headquarters. Check'em out here Part 1, here Part 2 and here Part 3.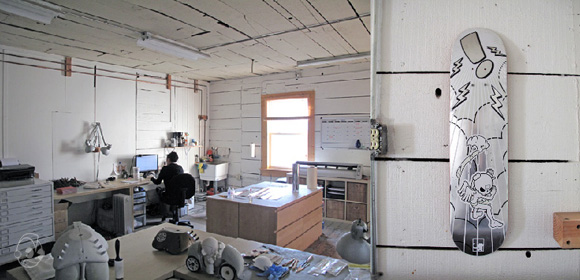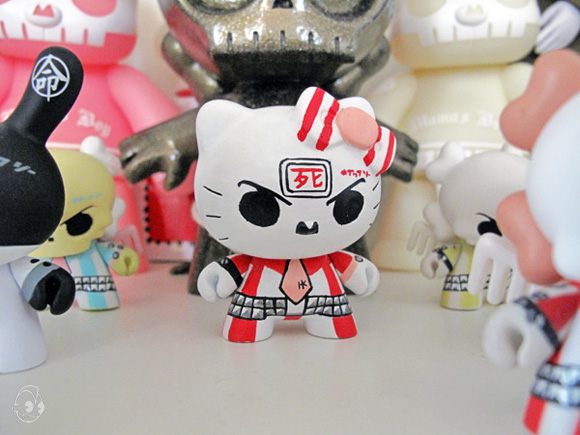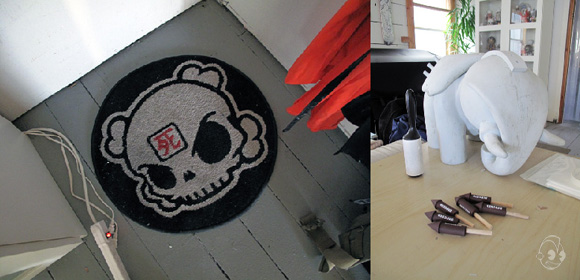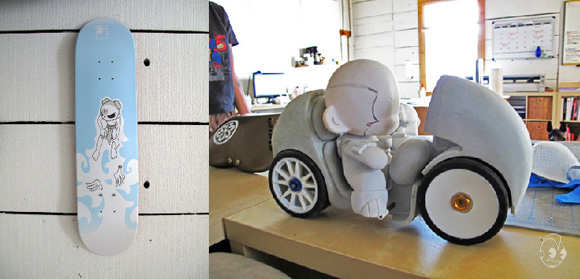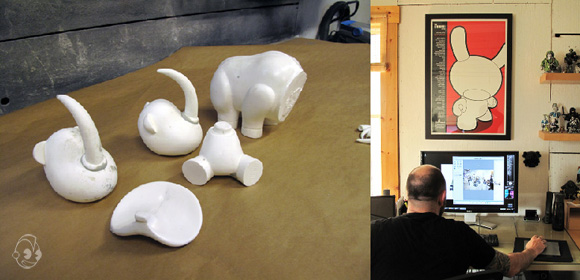 Don't forget to set your alarms for the release of Huck's Skullslinger Blondie Edition dropping tomorrow at all KR stores and kidrobot.com. And if you are in the San Fran area be sure not to miss him for a special signing at Kidrobot San Francisco tomorrow night, Thursday, August 9 from 6-8pm.
The post Studio Snaps – Huck Gee appeared first on Kidrobot Blog.