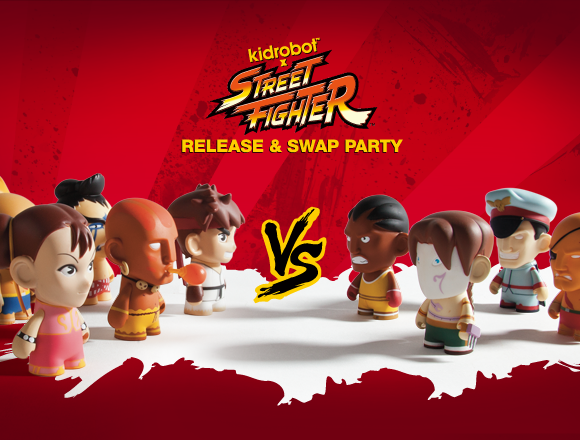 JOIN US March 28 from 6-8pm for a release and swap party!  The new street fighter mini figure 2-packs and enamel keychains are here and ready for battle. This battle goes down at all Kidrobot locations. Whether you're a scrub, a turtle, a dropper or theory fighter- you're all invited! This street swap fest will be "off the ground", so bring your cross ups, cheap cheese, and dragon punches for this capcom throw down!
Vega is instructing all 'players' to bring your new and old figures for a mega swap fest. Arrive in your Kidrobot x Street Fighter armor and stay till your dizzy, dazed and stunned.
Ready, FIGHT!
The post Street Fighter Release and Swap Party at all Kidrobot Locations! appeared first on Kidrobot Blog.
Leave a comment