January 05, 2012
SPK Family Comic Strip By Jason Siu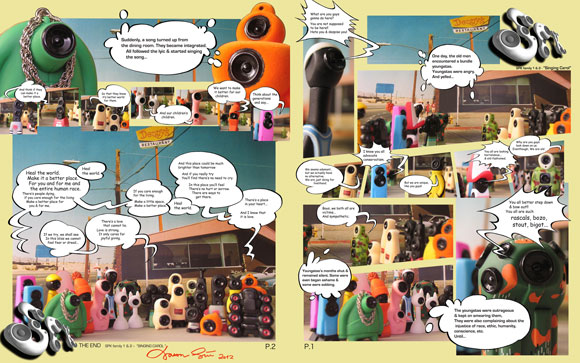 Urban vinyl pioneer, Jason Siu celebrated the holidays with fun comic strip of his SPK families 1 & 2 singing carols. This art toy inspired holiday treat was recently printed in HK Magazine. Keep in mind, although in English the commentary reads from right to left.
The SPK series 1 may be long sold out, but you can still pump up you vinyl collection with SPK 2 mini series on kidrobot.com.
The post SPK Family Comic Strip By Jason Siu appeared first on Kidrobot Blog.